Scientists in the UK and Cuba are urging members of the public to vote for the 'world's most beautiful snail', in an international competition to unravel its DNA blueprint – thus unlocking the key to its beauty.
The Cuban Painted Snails, which are only found in Eastern Cuba, are known for their eye-catching coloured shells, which come in a variety of colours, and their 'love dart' – a device they use to stab mating partners. They live in a wide variety of habitats, from xerophytic shrub woodland to rainforests.
Cuba is home to perhaps the world's greatest diversity of snails, but none have shells with such a range of colours and complex patterns as the Painted Snail, or Polymita picta. Sadly, this makes them appealing to collectors and poachers, who sell the shells to tourists or trade them abroad. Their habitat is also under threat, meaning the species is now critically endangered (according to the Cuban Red list for invertebrates).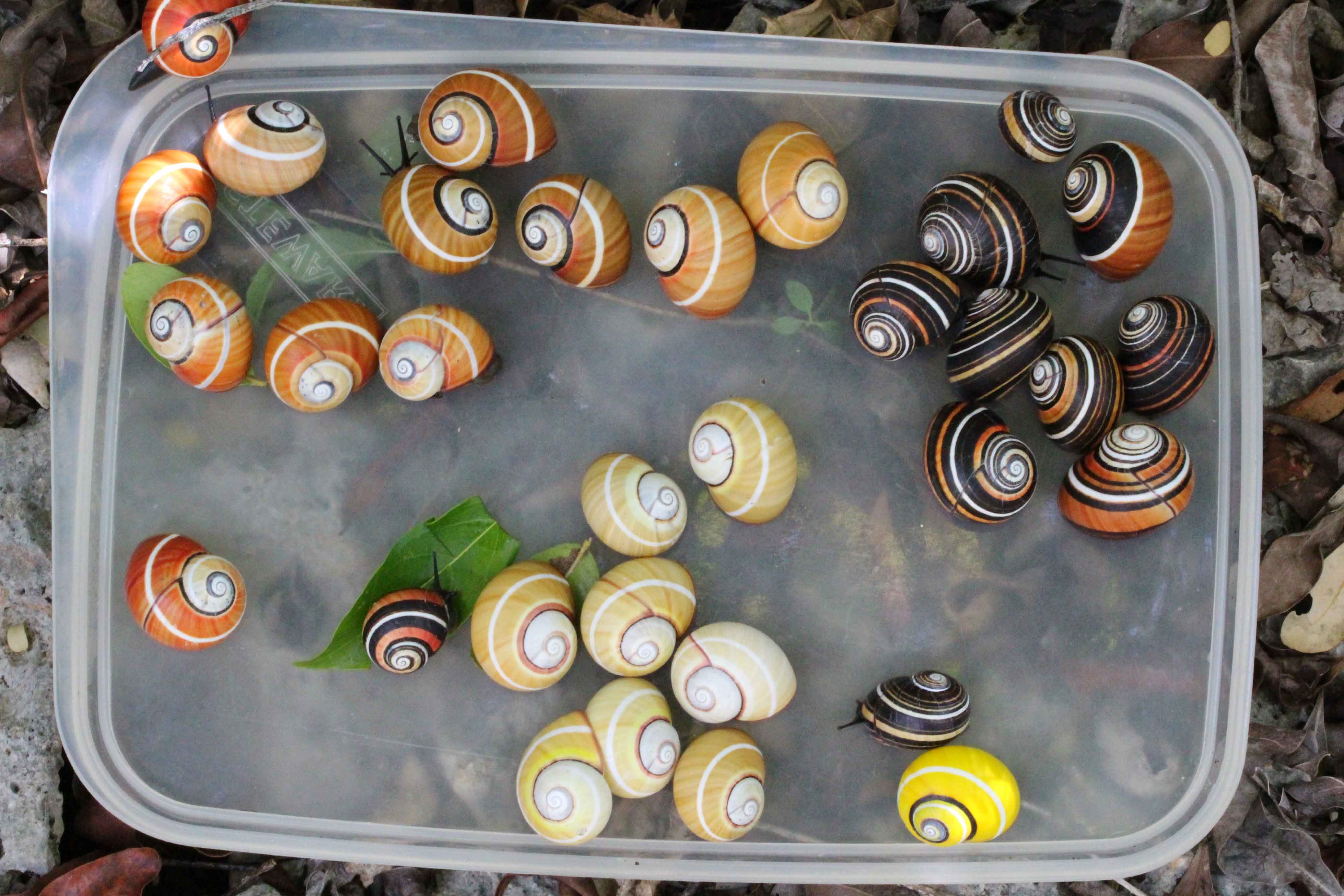 Now, Angus Davison, a Professor of Evolutionary Genetics from the School of Life Sciences at the University of Nottingham, is collaborating with Professor of Conservation Biology, Bernardo Reyes-Tur at the Universidad de Oriente, Santiago de Cuba, to better understand how this snail evolved, and ultimately, provide guidelines for their conservation.
The Painted Snail is one of five finalists in a global competition – Mollusc of the Year 2022 – and if it wins, it will get is whole genome sequenced, so unlocking the secrets behind its colourful shell, and answering some key questions on its genetic makeup.
The competition is run by the Loewe Centre for Translational Biodiversity Genomics (TBG) based in Germany.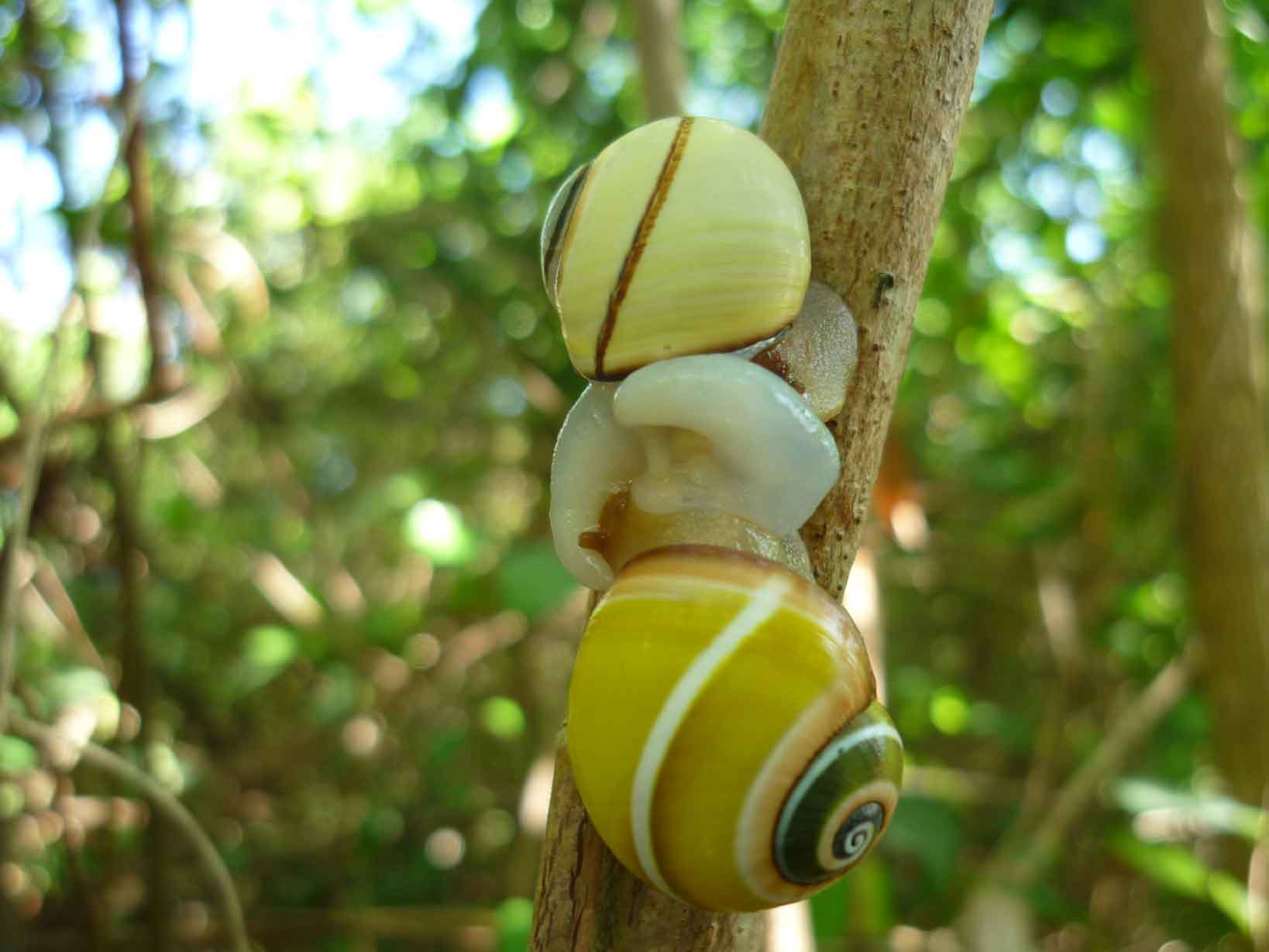 Molluscs are invertebrate animals with soft bodies; they include snails, shells and squids, and are the second-largest group of animals.
The aim of the competition is to raise the profile of molluscs from around the world and to make sure this neglected group of animals gets the attention they deserve.
Professor Davison says: "These snails are truly beautiful and the fact they are now critically endangered is very worrying. Getting a genome assembly would enable both research and conservation – from understanding the evolutionary origin of the snails and their vibrant shell colours, to their ecology. Moreover, as these Polymita snails are under threat of extinction, genomic resources would help guide appropriate conservation, ultimately protecting this iconic species and as an umbrella to protect other species in the same habitat."
Professor Reyes-Tur says "We study the breeding behaviour, growth and ecology of these snails. The snails are ecologically important as a source of food for native and rare species such as the critically endangered Cuban kite. And also, by eating mosses and bark fungi, they also help keep trees healthy, including in coffee plantations.
"The snails have the potential to be a tourist attraction, bringing in much needed research funds, but if we want to save Polymita, we need to know more about them. Getting an assembled genome would be an excellent opportunity to stimulate research on this unique snail. My motto is a Cuban saying: We have the 'no', and therefore always have to look for the 'yes'. In other words, there is always another way, if you keep looking – and this could be that opportunity."
To vote for the Painted Snail – visit the website –https://tbg.senckenberg.de/molluscoftheyear-2022/
/Public Release. This material from the originating organization/author(s) may be of a point-in-time nature, edited for clarity, style and length. The views and opinions expressed are those of the author(s).View in full
here
.