University of Cincinnati researchers found evidence of sustainable agriculture and forestry spanning a millennia in one ancient Maya city.
UC researchers used genetic and pollen analyses to provide the most detailed examination to date of the wild and cultivated plants found in the ancient Maya city Yaxnohcah, which was occupied between 1,800 and 3,000 years ago in what is now Mexico's Yucatan Peninsula.
A multidisciplinary team of biologists, anthropologists, geneticists and geographers across North America collected and analyzed 38 soil samples, finding evidence of wild trees and plants growing near the city. The research suggests the ancient Maya left much of the rainforest intact. But in other areas, researchers found evidence that the rainforest had given way to savanna dominated by pine trees that persisted for 1,000 years, perhaps from repeated slash-and-burn agriculture or from soil conducive to their growth.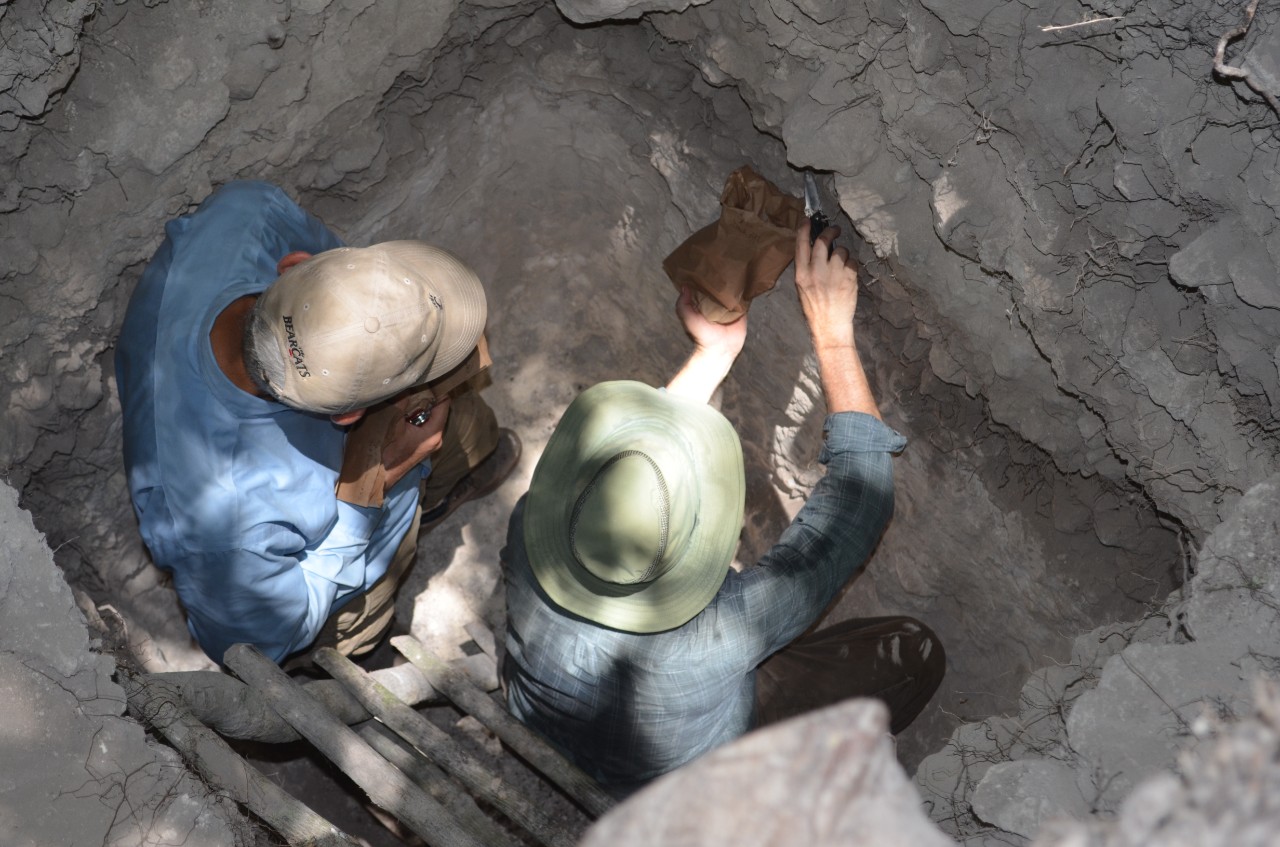 Researchers also found a large diversity of plants the ancient Maya grew for food, fuel, medicine and construction, including maize, chili peppers, squash, manioc (a tuber) and cotton. Along the city's former stone-faced garden terraces, created to take advantage of rainfall, they discovered evidence of a wide variety of crops including avocados, hog plums, fruits called sapotes matasanos and squash.
"All of these observations are indications that the Maya modified their Neotropical landscape, but nevertheless managed their fields and forests prudently enough to sustain themselves over the many centuries they occupied Yaxnohcah," researchers concluded.
The study was published in the journal Frontiers in Ecology and Evolution.
The ancient Maya civilization stretched across portions of Mesoamerica, a region spanning Mexico and Central America. The oldest evidence of the Maya civilization dates back to 1800 B.C., but most cities flourished between 250 and 900 A.D. By the time Spanish ships arrived in the 1500s, some of the biggest cities were deserted.
UC professor David Lentz, the study's lead author, said researchers have found evidence of sustainable forestry and agriculture at Tikal and other parts of ancient Mesoamerica.
"At Yaxnohcah, they had some sense of conservation. They didn't cut down the entire forest," Lentz said. "There was valuable food and medicinal plants. And they had an ongoing need for fuel, so they managed the forest carefully."
UC geography professor Nicholas Dunning, who has spent his career studying ancient civilizations, said the study suggests the ancient Maya were deliberate about sustaining their sources of food, fuel, medicine and construction materials over time.
"The findings mirror those we found at Tikal and paint a picture of the ancient Maya as fairly conscientious forest managers," Dunning said. "But we also found evidence of periods and places of environmental degradation in the form of accelerated soil erosion."
Dunning noted that Yaxnohcah was occupied for more than 2,000 years and no doubt faced intermittent natural disasters such as droughts or manmade ones like the depletion of resources that required resilience and creative solutions.
"Its inhabitants likely ran into environmental problems at different times – problems that likely included periods of insufficient forest resources or unsustainable soil loss," Dunning said. "However, these people sought to solve these problems as well, including through construction of soil conservation terraces as well as through forest management."
/University Release. This material from the originating organization/author(s) may be of a point-in-time nature, edited for clarity, style and length. The views and opinions expressed are those of the author(s).View in full
here
.