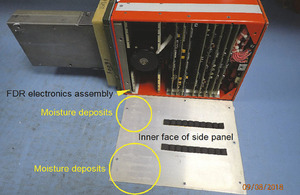 The aircraft experienced a loss of DC electrical power during the cruise. This resulted in the loss of a significant number of flight deck instruments and systems. The crew decided to return to East Midlands Airport where they made a normal landing.
Testing of the aircraft's electrical system did not identify the cause of the failures that led to the power loss. However, the investigation identified that the aircraft's flight data recorder was corroded by moisture and was recording intermittently. Two Safety Recommendations are made, relating to moisture ingress and replacement of magnetic tape flight data recorders.
/Public Release. View in full
here
.