Iok In Christine Chio, PhD, and Oliver Clarke, PhD, both early-career investigators at Columbia University Vagelos College of Physicians and Surgeons, were awarded 2023 Hirschl Trust Research Awards by the Irma T. Hirschl Trust Research Scientist Program. Each investigator will receive a grant of $200,000 over five years to conduct novel high-risk, high-reward research that furthers new scientific knowledge, with the goal of improving patient care.
Since 1972, the Irma T. Hirschl Trust Research Scientist Program has provided support to junior biomedical research scientists at Columbia. VP&S is one of six academic medical centers in New York that receive funding from the Irma T. Hirschl Trust, which has supported more than 100 Hirschl Trust Research Scientists at VP&S.
---
Iok In Christine Chio, PhD
Assistant Professor of Genetics & Development (in the Institute for Cancer Genetics)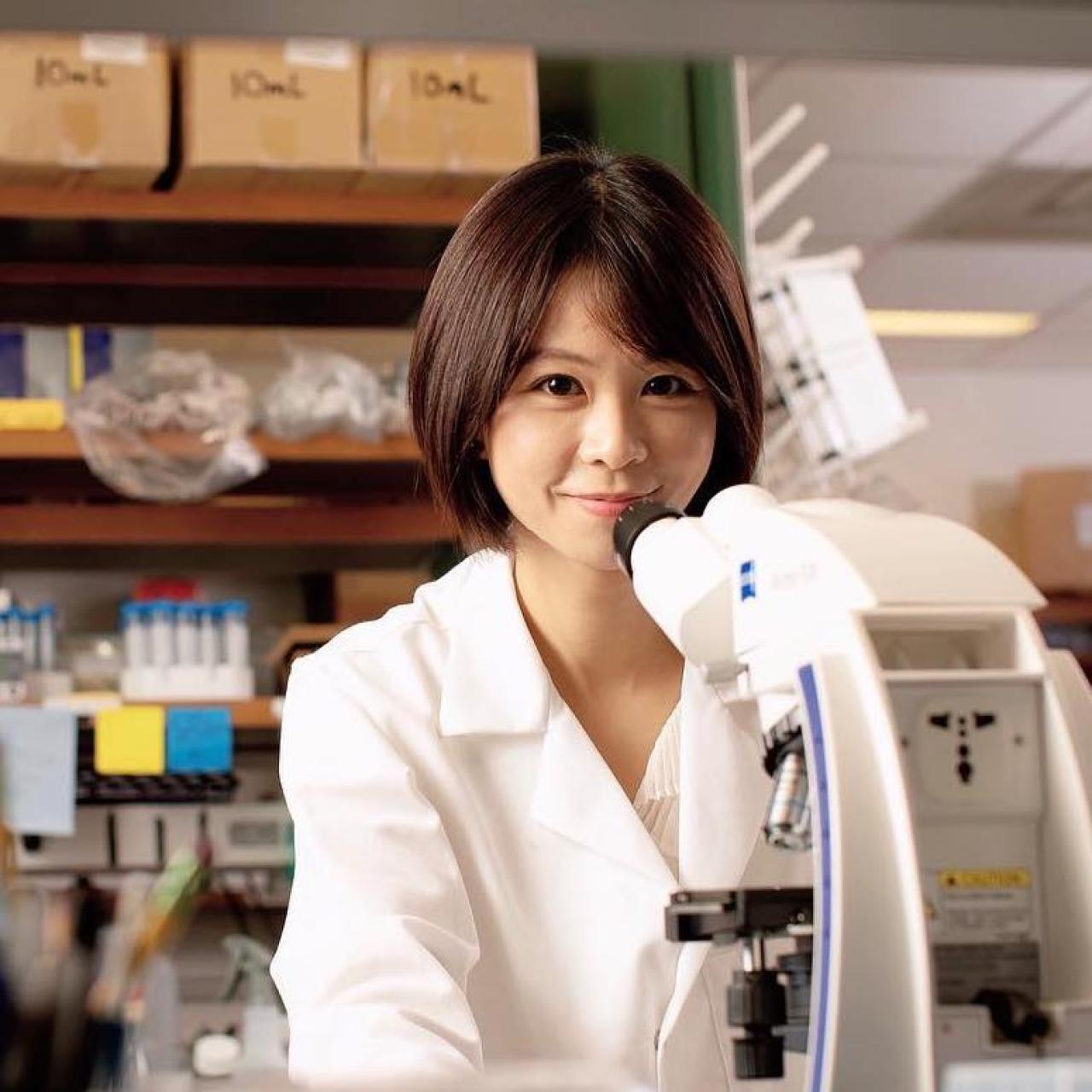 Chio studies pancreatic ductal adenocarcinoma (PDAC), which is the third leading cause of cancer death in the United States. The lethality of pancreatic cancer is due largely to the advanced disease stage at the time of diagnosis and its profound resistance to existing therapies.
Targeted therapy is a cornerstone of precision medicine and is the focus of the majority of anti-cancer drug development. However, in the context of pancreatic cancer, no chemical inhibitors exist for the most common KRAS mutations even though it is well established that the oncogenic KRAS promotes drug resistance.
Thus, a detailed understanding of the role of specific genetic lesions and their signaling surrogates in the initiation and progression of pancreatic cancer is critical to improving treatment efficacy and patient outcome for this disease. Using genetically engineered mouse models and ex vivo culture systems, Chio seeks to understand the basic mechanisms underlying PDAC biology so that vulnerabilities can be identified and tested for therapeutic intervention.
Oliver Clarke, PhD
Assistant Professor of Physiology & Cellular Biophysics (in Anesthesiology and the Irving Institute for Clinical and Translational Research)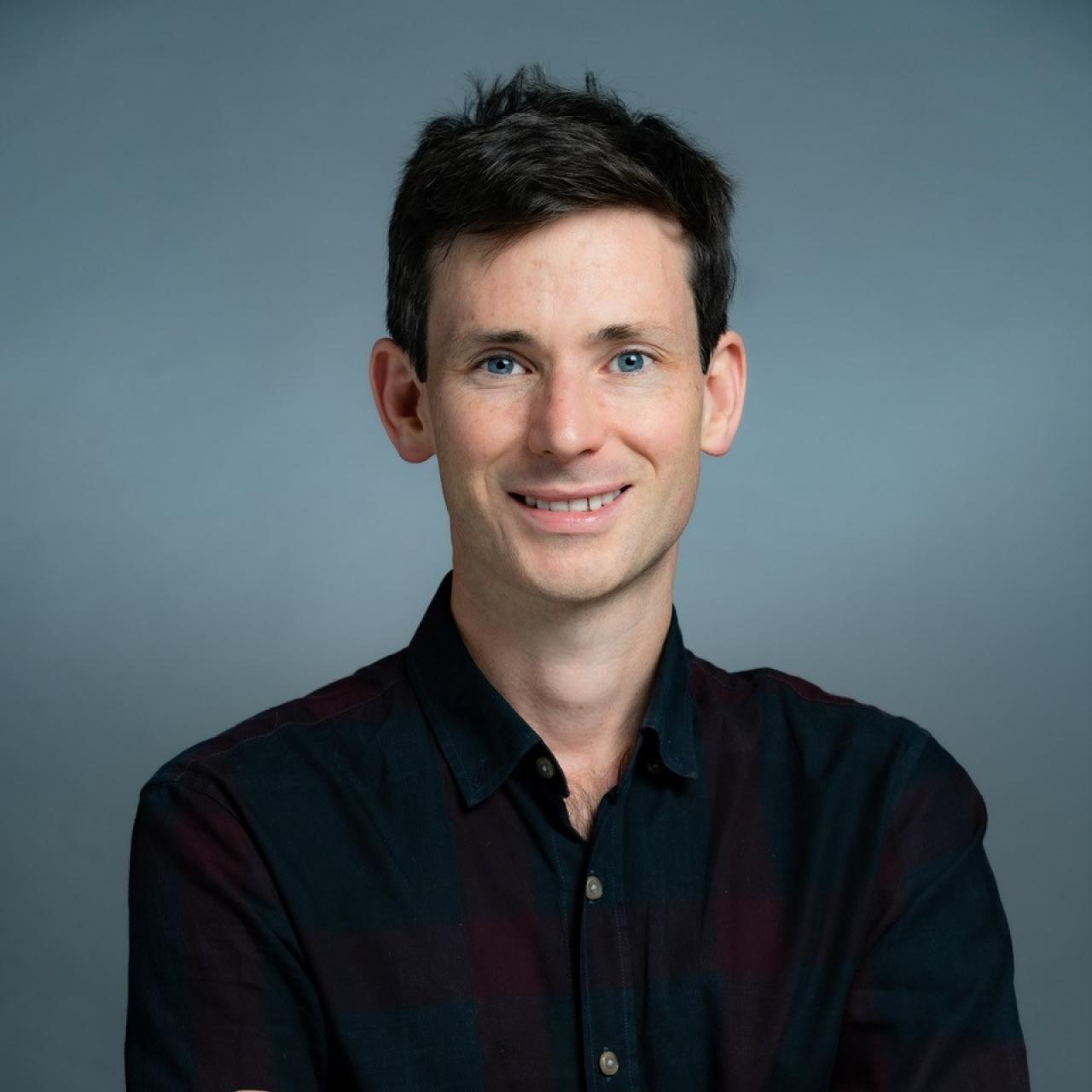 Intracellular calcium signaling, mediated by release of calcium from intracellular stores, is involved in many fundamental biological processes, including the coupling of nervous excitation to muscle contraction. One of Clarke's research goals is to understand the mechanism by which intracellular calcium release is triggered, modulated, and terminated. He and his collaborators use X-ray crystallography and cryo-electron microscopy to investigate the structure and dynamics of the molecular machines involved in such processes, including the ryanodine receptor.
Clarke and others have described structures of the isolated ryanodine receptor in various states-closed, open, and bound to activating ligands. One of the key issues Clarke seeks to address is the skeletal muscle ryanodine receptor in the context of both the transmembrane protein binding partners around it and the cell as a whole.
The ultimate goal of Clarke's research is a structural understanding of how the voltage-gated Ca2+ channels on the plasma membrane mechanically couple to the ryanodine receptor and directly control gating of the receptor and how adjacent ryanodine receptors at the terminal cisternae interact with one another and signal cooperatively.
/University Release. This material from the originating organization/author(s) might be of the point-in-time nature, and edited for clarity, style and length. Mirage.News does not take institutional positions or sides, and all views, positions, and conclusions expressed herein are solely those of the author(s).View in full
here
.