WEST BETHESDA, Md. – The best of the best in Navy and Marine Corps science and engineering were recognized June 25, at the Assistant Secretary of the Navy, Research, Development and Acquisition (ASN RD&A) Dr. Delores M. Etter Top Scientists and Engineers Awards Ceremony.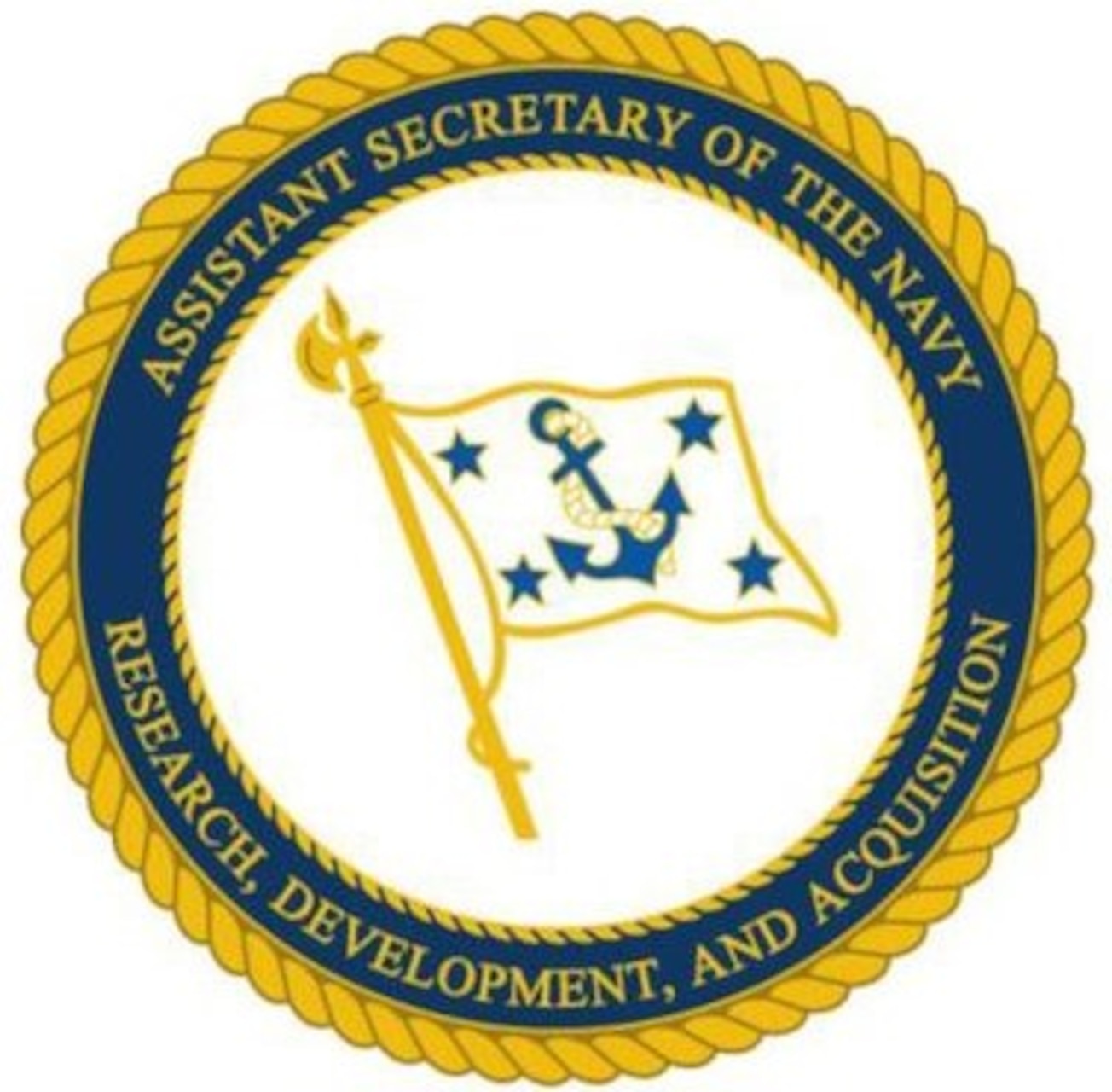 Awardees, family members and staff gathered at the Melville-Taylor Auditorium at Naval Surface Warfare Center Carderock Division in West Bethesda, Maryland.
Ms. Anne Sandel, ASN (RD&A) Acting, Principal Civilian Deputy, personally recognized top scientists and engineers from across the Department of the Navy (DON), and highlighted their incredible accomplishments.
"Our winners represent the very best of professionalism, ingenuity, and achievement among their peers," said Ms. Sandel. "I am in awe of your accomplishments during this difficult year."
The award is named after former ASN (RDA) Dr. Delores M. Etter, who attended the ceremony in person to congratulate recipients. She encouraged all DON scientists and engineers to continue pursuing innovations that support America's fleet and warfighters; and to encourage future generations of engineers and scientists for Department of Navy positions.
Both civilian and military scientists and engineers in the DON were eligible for these annual awards. All nominations were reviewed and scored by an executive panel. Awardees were in the categories of Emergent Engineers (no more than 10 years of cumulative experience), Emergent Scientists, Individual Engineers, Individual Scientists, Group of Scientists and/or Engineers from a single command, and Group of Scientist and/or Engineers collaborating across the Naval Research and Development Establishment (NR&DE), to include Department of Defense.
Recipients of the ASN (RD&A) Dr. Delores M. Etter Top Scientists and Engineers of the Year Award for 2021 are:
EMERGENT ENGINEERS
Dr. Andrew J. Christianson, Naval Surface Warfare Center (NSWC) Crane Division
Developed advanced algorithms for cognitive electronic warfare (EW) systems to provide targeting solutions using passive sensors.
EMERGENT SCIENTISTS
Dr. Simon E. Freeman, Naval Undersea Warfare Center (NUWC), Division Newport
Led the development of unique software and associated systems for undersea sensing that demonstrated unprecedented gains in ultra-quiet submarine detection.
Dr. Matthew T. Hardy, Naval Research Laboratory (NRL)
Demonstrated a novel, scandium aluminum nitride (ScAlN), based transistor technology capable of RF power density five times current state of the art.
Dr. David W. Illig, Naval Air Warfare Center (NAWC) Aircraft Division
Developed machine learning algorithms to enhance optical sensor sensitivity and improve the detection of objects in undersea environments.
Dr. Jamie R. Lukos, Naval Information Warfare Center (NIWC) Pacific
Led the development of novel big data algorithms to assess dynamic cerebral cortex signals, building the next generation of fieldable neuro-technologies.
INDIVIDUAL ENGINEERS
Dr. Jia-Chi Samuel Chieh, NIWC Pacific
Led advancements in line-of-sight communications and demonstrated the use of steerable antennas on unmanned surface vessels.
Cmdr. Donald H. Costello III, PhD., NAWC Aircraft Division – Naval Test Wing Atlantic
Developed a methodology and specification for autonomous systems certification, equivalent to the process used for piloted aircraft.
Mr. Claiborne C. Doxey, NSWC Dahlgren Division
Led the development, certification, and delivery of advancements to the Aegis Ballistic Missile Defense signal processor and SM-3 Block 1B interceptor, significantly expanding the system's initial capabilities.
Dr. Jesse R. Maxwell, NRL
Invented advanced two-phase heat transfer devices to dissipate heat generated by hypersonic vehicles, a technology that has demonstrated 100 times the heat transport capacity of conventional engineered materials.
Dr. Mark E. Paulus, NUWC Keyport
Developed a low-cost, portable, undersea tracking capability that is deployable from surface vessels with the ability to return to launch point.
Ms. Beth A Tobler, PEO Air ASW, Assault and Special Mission Programs, PMA-274
Led the team creating an optimized airworthiness software for flight clearance that utilized both FAA Software and NAVAIR risk acceptance for the VH-92 Presidential Helicopter program.
INDIVIDUAL SCIENTISTS
Developed a novel two-stage, atom beam source for use in inertial navigation for maritime platforms.
Dr. Wayne Gerth, Navy Experimental Diving Unit (NEDU)
Developed new decompression software models for advanced, Helium/Oxygen deep diving systems.
Dr. David A. Tonn, NUWC Newport
Developed an advanced antenna technology that has led to the introduction of a new type of buoyant cable antenna for the U.S. Submarine Fleet.
Dr. Robert F. Zueck, Naval Facilities Engineering & Expeditionary Warfare Center (NAVFAC EXWC)
Modeled and tested breakthrough fluid/structure phenomena to advance Navy's unique capability for designing, deploying, and maintaining ship moorings subsea pipelines, guyed towers, transmission lines, and other cable-like Naval structures.
GROUP AWARDS
Anemometer Team, NAWC Aircraft Division
Mr. Mark J. Silva
Mr. Eric W. Hayden
Dr. Leighton M. Myers
Mr. David M. Farish
Dr. Scott M. Hromisin
Mr. James K. Barber
Developed a full scale V-22 Osprey flight test program to capture the most comprehensive operational data to date.
Building Information Modeling Team, NIWC Atlantic
Mr. John M. Price
Mrs. Amanda L. Herron
Mr. Frank V. Smith
Ms. Eva R. McLaurin
Mr. Bryan Z. Fitzsimmons

Ms. Breighann L. Kalb

Developed and implemented a facilities, digital modelling capability that captures the functions of C5 ISR infrastructure.
COVID-19 Health Action Response for Marines Study Team, Naval Medical Research Center (NMRC)
Cmdr. Andrew G. Letizia, MD.
Capt. Carl W. Goforth, PhD.
Cmdr. Rhonda A. Lizewski, MD.
Lt. Cmdr. Stephen E. Lizewski, PhD.
Lt. Dawn L. Weir, PhD.
Designed and performed a nationally recognized COVID-19 study, involving 3,500 Marine recruits and 57,000 samples that provided critical Health Protection data.
Light-Weight, Low-Cost Conformal Array Team, NUWC Newport
Mr. Daniel J. Orciari
Mr. Kevin M. Chambers
Ms. Nicole M. Evangelista
Mr. Steven M. Francis
Mr. Brian T. Fuhrman
Mr. Nathanial J. Law
Mr. Raymond E. Safford
Developed a novel lightweight, low-cost SONAR array that provides VIRGINIA and COLUMBIA class submarines exceptional 360-degree, sonar coverage.
Optical Nanomaterials Team, NRL
Dr. Eunkeu Oh
Dr. Mason A. Wolak
Developed a new nanoparticle method for the study of the SARS virus that causes COVID-19.
The Assistant Secretary of the Navy for Research, Development and Acquisition serves as the Navy Service Acquisition Executive (SAE). ASN RDA has authority, responsibility and accountability for all acquisition functions and programs, and for enforcement of Under Secretary of Defense for Acquisition and Sustainment procedures. The Assistant Secretary represents the Department of the Navy to USD (A&S) and to Congress on all matters relating to acquisition policy and programs.
The Assistant Secretary establishes policies and procedures and manages the Navy's Research, Development and Acquisition activities in accordance with DoD 5000 Series Directives. The Assistant Secretary serves as Program (Milestone) Decision Authority on ACAT IC programs and recommends decisions on ACAT ID programs.
/Public Release. This material comes from the originating organization and may be of a point-in-time nature, edited for clarity, style and length. View in full
here
.