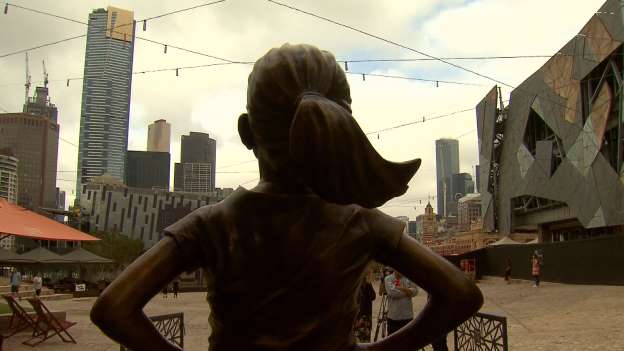 At World Vision Australia, we are committed to protecting and empowering the worlds most vulnerable poeple. Of the 70.8 million forcibly displaced people worldwide, approximately 80 percent are women and children.
The UN Security Council has acknowledged that women and girls are among those suffering the most in conflict or disaster affected areas.
The theme of this year, "GirlForce: Unscripted and Unstoppable", gives us the opportunity to look back and appreciate the incredible progress made in terms of girls empowerment and gender equality, as well as to look at the critical issues that still need to be eradicated.
The impact on girls is magnified by several factors such as poverty, lack of adequate health and protection services, the responsibility of supporting and caring for their families, and higher risks of abuse and exploitation.
As a consequence, girls are more likely to drop out of school, being married off before the age of 18, or getting exploited through child labour.
Today, millions of girls are still harshly affected by these issues, and the UN has committed to zero these numbers by 2030.
While increasingly more countries are taking direct action towards this goal, measures are hard to implement and progress is still too slow.
Gender mainstreaming in aid and development projects, as well as special initiatives for the protection and empowerment of girls are both of fundamental importance to accelerate the process.
To facilitate long-term improvements in the lives of girls in developing countries, we need to work alongside local women and girls, drawing upon their knowledge, expertise and strength as incomparable drivers of change.
Education is a key instrument. Many of the programs World Vision Australia offers are focused on providing the right circumstances for girls to stay in school and give them the opportunity to pursue a career and contribute meaningfully to their communities.
Gender equality is a foundation of our work, and it is reflected in projects aimed at sponsoring girls, sending a girl to school, or getting bicycles for girls. We are already seeing positive results.
We will not stop until every single one of the over 1 billion girls around the world is granted with their basic human rights.
/Public Release. View in full
here
.