Record contracts have long been the end goal of aspiring musicians and synonymous with an artist's "big break."
In his new book, Getting Signed: Record Contracts, Musicians, and Power in Society, David Arditi from The University of Texas at Arlington explores how this dream can obscure a culture of exploitation.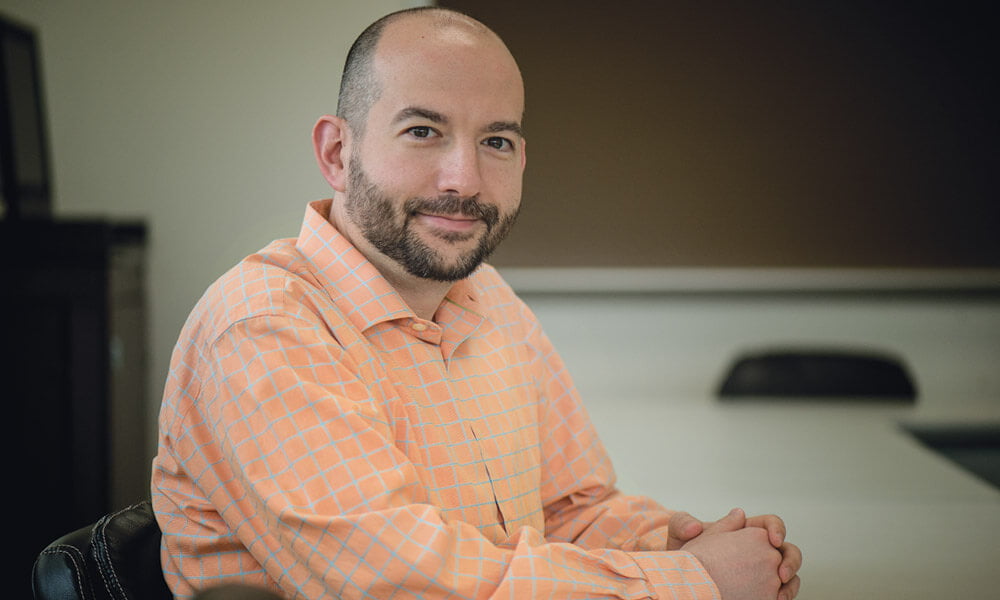 In Getting Signed, Arditi, associate professor of sociology, analyzes the ways in which the recording industry and its contracts capitalize on artists' dreams and work as a disadvantage to musicians.
"I hope that by reading Getting Signed people will begin to reconsider the role of record contracts in musicians' lives," Arditi said. "We need a system that pays musicians for their labor instead of one that harnesses their dreams to generate revenue for the label. The vast majority of these musicians never earn money from the contracts."
Arditi was a gigging drummer before dedicating himself to the academic side of the music industry. He used these formative years as a musician, during which he said he observed firsthand the hopes, dreams and failures of his peers trying to make it in the music business, to inform his perspective for Getting Signed.
Building on his personal experiences, Arditi spent five years interviewing musicians, concert bookers, family members of recording artists and others who work in the industry to gain insight on the dream of getting signed to a record label and the lengths artists will go to achieve it.
Arditi's process focused on the "social phenomenon" that encompasses the desire to sign record contracts, rather than the celebrity dreams of individual musicians. That makes the critical analysis of Getting Signed one-of-a-kind within the lexicon of the sociology of music, he said.
To illustrate this phenomenon, Arditi takes readers through familiar elements of popular culture in which the aspirations of artists are exploited for entertainment and the profit of others. In one chapter, Arditi looks at NBC's The Voice as a perpetuator of advancing the dream of signing record contracts among musicians and audience members alike. All the while, the television show exploits the tireless work of unpaid contestants as executives and celebrity coaches bring in millions of dollars for themselves each season.
"David has dedicated himself to being a champion for musicians and the value of music, and his new book provides a wealth of information on how we can all follow his lead," said Beth Anne Shelton, chair of the UTA Department of Sociology and Anthropology. "Furthermore, he shows our Maverick students how the principles taught in the classroom can be applied creatively to pursue and fuel their interests, which is invaluable in higher education."
Ultimately, Arditi said, he envisions ways to rethink the current recording industry structure, like rethinking copyright and pay structures. Such changes could help move musicians and music lovers away from the dream of signing a record contract.
"Despite the shortfalls, there are obvious benefits to musicians in signing record contracts. But the model works for very few people," Arditi said. "Furthermore, record contracts produce and operate within specific institutions that in turn affect the creation of music.
"By rethinking our systems, we not only have the opportunity to put power back in the hands of musicians but also to subsequently expand the kind of music being made, which enriches the music experience for us all."
/Public Release. This material from the originating organization/author(s) may be of a point-in-time nature, edited for clarity, style and length. The views and opinions expressed are those of the author(s).View in full
here
.