UConn Assistant Professor of Immunology Zhichao Fan and his collaborators were exploring a treatment for one condition when they happened on an entirely new use of the white-blood cell-inhibiting drug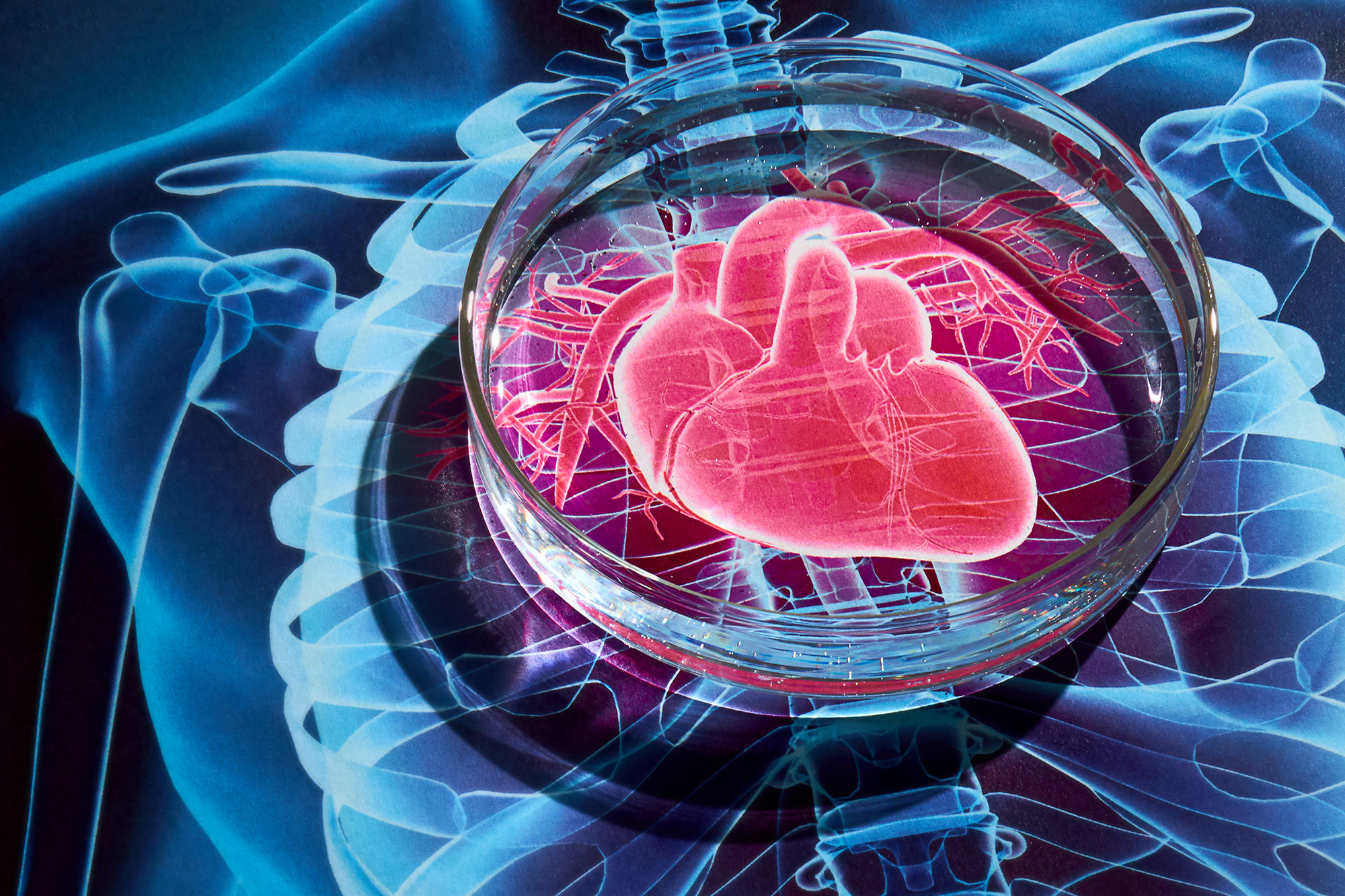 UConn Assistant Professor of Immunology Zhichao Fan specializes in the molecular mechanics of inflammation, specifically the mechanism that activates the adhesion of white blood cells or leukocytes in inflammation associated with heart attacks and the repair of blocked coronary arteries. One type of white blood cell – neutrophils – is of particular interest to Fan and at the heart of groundbreaking research he is leading into the novel use of a leukocyte-inhibiting drug to reduce tissue damage in patients undergoing coronary catheterization.
Fan says he and his collaborators discovered the new use for the drug – Nexinhib20 – by accident. At the time, they were exploring its use in the treatment of neutrophils degranulation, a potentially toxic condition in patients experiencing inflammation and infection.
"Suddenly we found it inhibits the recruitment of neutrophils," Fan said, referring to a key process in which the circulating neutrophils are engaged and activated in response to inflammatory tissue. "The Nexinhib20 directly bonds to Rac-1, a key protein in the activation of a neutrophil adhesion protein, beta-2 integrin, and inhibits the activation of Rac-1."
Neutrophil recruitment is initiated by changes on the surface of the endothelium resulting from the stimulation of inflammatory mediators – resident sentinel leukocytes that alarm molecules, such as histamine, cysteinyl-leukotrienes, and cytokines. The endothelium is the tissue forming the single layer of cells lining various organs and cavities in the body, especially the heart, and blood and lymphatic vessels.
Fan likened neutrophils to an army of first-line responders that when activated deploy defensive weapons to kill off bacteria. Like a friendly-fire incident, however, this otherwise helpful mobilization process has a potential downside because it releases toxins that can cause tissue damage. In the case of cardiac catheterization, the very process of restoring blood flow to the blocked or ischemic heart muscle can trigger the release of toxins by neutrophils that cause injury and contribute to the death of heart muscle cells or cardiomyocytes.
The phenomenon, known as myocardial reperfusion injury, can reduce the beneficial effects of the procedure, says Fan. Introducing the use of Nexinhib20 offers a potential approach to preventing this tissue damage, which will in turn enhance healing and recovery.
Cardiac catheterization is among the most widely performed procedures in the diagnosis and treatment of coronary artery disease, with a million catheterizations performed in the United States each year. An estimated nine percent of the patients undergoing cardiac catheterization die after undergoing the procedure, said Fan. Another 10 percent of patients experience heart failure within one year, he said.
"This drug will inhibit neutrophil recruitment and reduce it to a level that results in better outcomes," said Fan. "This drug will reduce the probability of tissue damage."
Fan's findings were highlighted in a Sept. 7, 2022 issue of The Journal of Immunology. His work is supported by a grant from the National Institutes of Health, National Heart, Lung and Blood Institute; an American Heart Association Career Development Award; a Fellowship from the American Association of Immunologists; and start-up funding from UConn Health. Bruce Liang, CEO of UConn Health is a collaborator on the project.
Fan has applied for a patent on the novel use of Nexinhib20 through Technology Commercialization Services (TCS) of UConn Research.
"White blood cells contribute a lot to these myocardial reperfusion injuries," said Fan. "This will address a root cause of sequential heart failure deaths due to catheterization. This is a breakthrough concept that offers the millions of patients undergoing cardiac catheterization a better chance at healing and recovery."
/Public Release. This material from the originating organization/author(s) may be of a point-in-time nature, edited for clarity, style and length. The views and opinions expressed are those of the author(s).View in full
here
.