The University of Nottingham is set to capitalise on exciting opportunities offered by a post-Brexit future to strengthen research, teaching and innovation relationships with European partners and solidify its position as a leading collaborator with the region's aviation sector.
In the same week that Britain is due to leave the EU, Nottingham has announced the forging of closer links with a German university and unveiled multi-million pounds of funding and aerospace partnerships underlining the university as a key player in Europe's biggest research programme, Clean Sky 2.
Nottingham is playing host to a delegation from Eberhard Karls University of Tübingen today (January 28), when the Vice-Chancellor and Presidents of both universities will be signing a memorandum of understanding, paving the way for a new level of collaboration between the two institutions.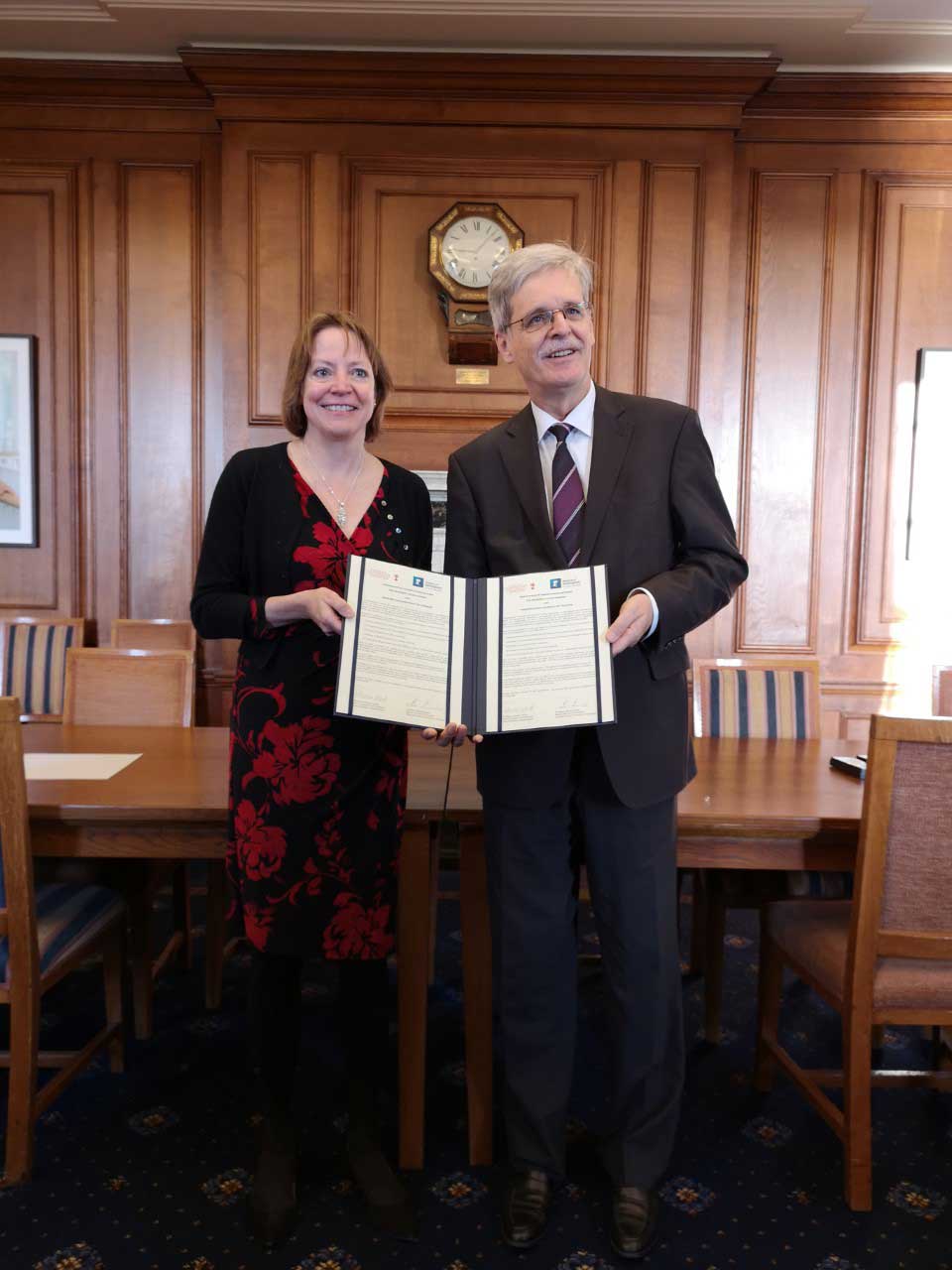 The universities already enjoy active research collaborations in areas including plant sciences, precision imaging and learning science, forging links between Nottingham's research Beacons of Excellence and Tübingen's Excellence Clusters. On the teaching side, the relationship has also included students exchange within the Erasmus+ agreement. The new agreement expands beyond this into successful dual Masters programmes in Economics, Business and Geography programmes.
Vice-Chancellor and President of the University of Tübingen, Professor Dr Bernd Engler said: "The signing of the memorandum of understanding between our two universities will bring us a decisive step forward and will build a solid basis for strengthening our cooperation. The withdrawal of the United Kingdom from the European Union will doubtlessly cause certain constraints, especially with regard to funding opportunities, but we strongly believe that will joint efforts we can overcome the challenges of the coming Brexit."
Professor Dame Jessica Corner, Pro-Vice-Chancellor for Research and Knowledge Exchange said: "The University of Nottingham and the University of Tübingen have substantial research and teaching collaborations in many areas. The memorandum of understanding signed today celebrates this relationship at a time when we are looking at new ways of enhancing and developing these connections, bringing together our respective strengths in Clusters and Beacons of Excellence, and beyond, to address global research challenges."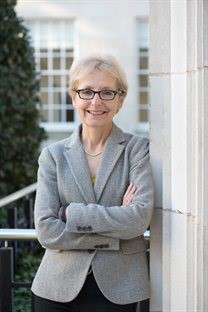 Nottingham will remain very much 'open for business' as a partner of fellow European research institutions following January 31.
Addressing challenges around investment
In addition, the University has joined leading European research institutions and aerospace manufacturers in a £12.7 million-plus EU project designed to explore the delivery of hybrid electric propulsion for sustainable aircraft.
Its expertise in power electronics, electrical machines and control systems will help the consortium, funded by the EU's Horizon 2020 scheme, to develop an infrastructure to test hybrid electric propulsion systems for safety and reliability.
IMOTHEP (Investigation and Maturation of Technologies for Hybrid Electric Propulsion) brings together 33 key aviation industry and research stakeholders.
The consortium includes aircraft manufacturers Airbus and Leonardo and leading engine manufacturers including Safran of France, Italy's GE Avio and MTU of Germany; leading organisations from the Association of European Research Establishments in Aeronautics, as well as partners in Russia and Canada. The consortium is led by ONERA, the French aerospace research lab.
Nottingham has also been provisionally awarded a share of more than £20 million in European funding to continue to support innovation by Midlands aerospace businesses and build upon the region's success as one of world's biggest aerospace industry clusters.
The European Regional Development Fund award would enable the University and its partner, the Midlands Aerospace Alliance (MAA), to offer support to aerospace supply chain businesses in the Midlands.
The Aerospace Unlocking Potential (Aerospace UP) project aims to develop the region's supply chain and help businesses deliver new products, implement novel technologies, generate intellectual property, enhance productivity and attract and retain talent.
While the region is home to Rolls-Royce and Collins Aerospace, Aerospace UP's focus will be on the supply chain businesses who collectively enrich a network that generates 45,000 full-time-equivalent jobs, many highly skilled and well-paid.
Aerospace Unlocking Potential intends to help smaller Midlands companies in supply chains to play their part in addressing challenges around investment in green technology and competition from emerging market countries and plug gaps in UK government aerospace R&D funding, which focuses on bigger players.
Aerospace UP is designed to integrate the aerospace supply chain across eight Local Enterprise Partnerships throughout the Midlands. Participating companies will be eligible to receive a wide range of expert support, coordinated by the University's Institute for Aerospace Technology. The Aerospace UP project builds upon the University's existing work with local aerospace supply chain companies and reach across the entire regional cluster.
Renewing and strengthening European partnerships
Meanwhile, the University's continuing ability to work with Europe's aviation leaders is underlined by the establishment of a research facility in Italy.
The research base is in the Campania region, home to the Italian National Centre for Aerospace Research (CIRA) and significant aerospace industries.
Professor Dame Jessica Corner added: "The University of Nottingham is a world-renowned centre for the delivery of technologies that will deliver sustainable, electrified aircraft. Our Institute for Aerospace Technology has outstanding facilities, people and relationships with industry, and we sit at the hub of huge regional cluster of aerospace and supply chain industries that make a huge contribution to the local, regional and UK economy.
"Our aerospace and electrical engineers and experts in advanced manufacturing are to be congratulated for continuing to alert to opportunities across Europe. We are ensuring the UK is remaining a key player in European aerospace innovation, while exciting new initiatives such a research base in Italy confirm we are committed to renewing and building research and industry partnerships across Europe."
/Public Release. View in full
here
.