As the days grow warmer and spring wildflowers start to bloom across our landscape, Parks Victoria is encouraging visitors to prioritise their safety, respect nature and rangers who are continuing to clear parks and reserves affected by severe winter storms.
Rangers are working daily with professional arborists and skilled crews to identify and clear thousands of hazardous trees and tonnes of debris from popular walking tracks and roads across the estate, while excavators are aiding crews to move felled and heavy stumps. Restoration work to fences, steps and bridges remains extensive, with flooding and soil erosion at some sites increasing the complexity of repairs.
While extended closures within the Dandenong and Macedon Ranges remain essential for public safety, with popular sites such as the 1000 Steps and parts of Macedon Regional Park requiring long-term planning, this critical work has led to a staged re-opening of several visitor experiences across the state.
Always remember that the natural environment can be unpredictable. Please plan ahead and follow current COVID-19 guidelines, as well as the directions of closure signs and local rangers who are working to keep you safe.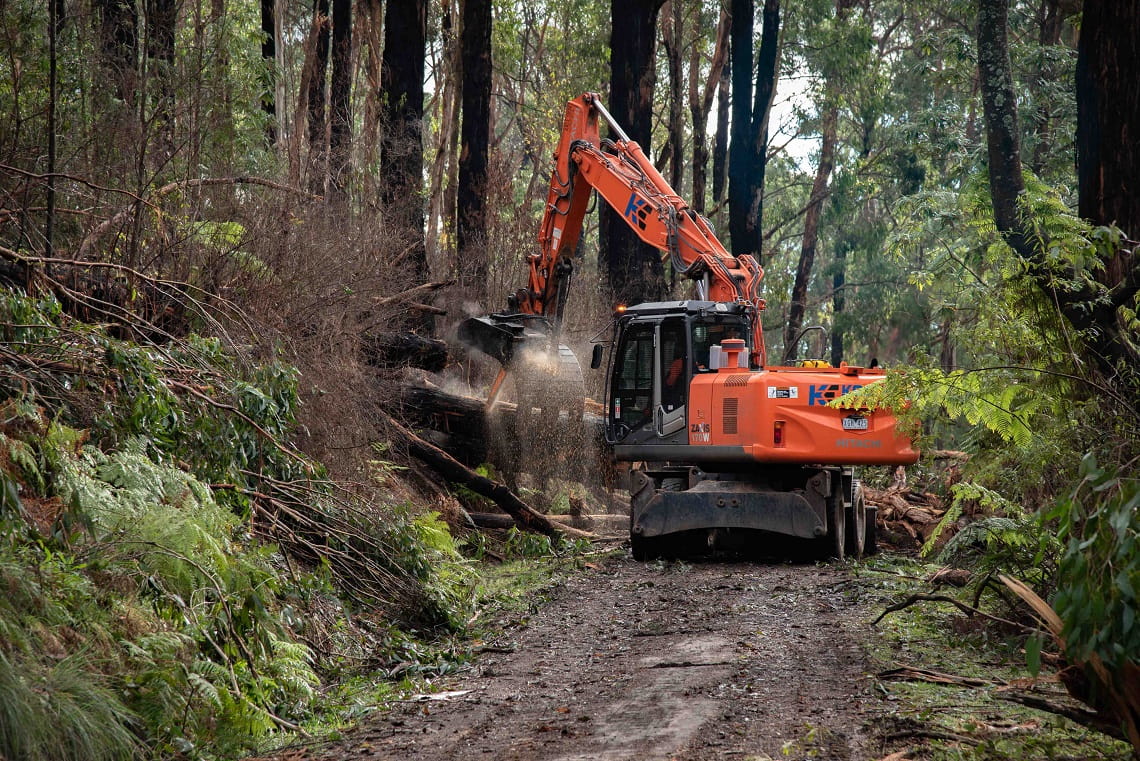 Credit – Jacque Quaine
Balancing removal and retention
Victoria's parks not only provide spaces for people to enjoy; they protect important habitat for wildlife. Though fallen trees and woody debris can pose a safety risk to visitors, they also play an important role in park ecosystems.
Spring is a particularly special time of year for parks – wildflowers are blooming, trees are blossoming, and many native animals are bringing their young into the world. Crevices under logs and hollows in trees provide safe places for mammals, reptiles, birds and invertebrates to live and are the perfect place to protect their young from predators. Fallen timber and tree hollows also have value far beyond basic shelter, providing food resources, erosion control and recycling nutrients in the ecosystem as it decays.
Parks Victoria is taking careful consideration during recovery works to ensure the balance between the removal of hazards and retention for environmental benefits.
At newly opened sites, please do not wander from cleared roads, tracks or visitor areas. Bushland areas away from key sites are not routinely assessed or treated for hazardous trees. Leave fallen or felled wood and logs where they lie.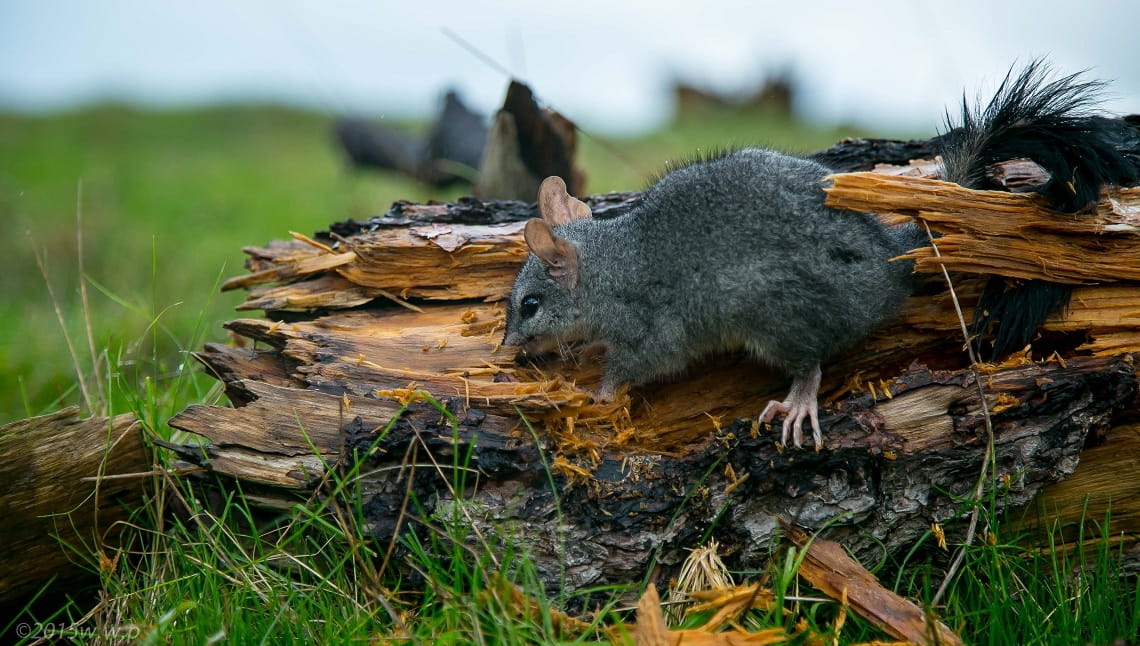 Credit – Wayne Williams
Our storm response throughout spring
Just an hour from Melbourne, where the mountains are covered by dense vegetation, the
Dandenong and Yarra Ranges
were hardest hit. The June 9 storm has forced ongoing closures at William Ricketts Sanctuary and the Kokoda Memorial Track, which includes the popular 1000 Steps, within the Dandenong Ranges National Park. Dozens of park assets like bridges, handrails and boardwalks have been damaged and fire crews are focused on clearing fuel breaks ahead of summer.
The risk of weakened or damaged trees and branches falling is still extremely high, even on days that look calm. There is often no warning and no time to get out of the way.
Because of this, additional closures include Olinda Falls Picnic Ground, Eagles Nest Picnic Ground, Valley Picnic Ground, Sassafras Creek Nature Conservation Reserve and parts of Perrins Creek Reserve, as well as internal tracks west of Sherbrooke Forest. Urgent repairs to roading and drainage infrastructure at Haining Farm are also underway.
The O'Shannassy Aqueduct Trail between Mount Donna Buang Road and Cement Creek Road in the Yarra Ranges National Park is now open, as well as the Dandenong Ranges Botanic Gardens, now flourishing with new life for spring.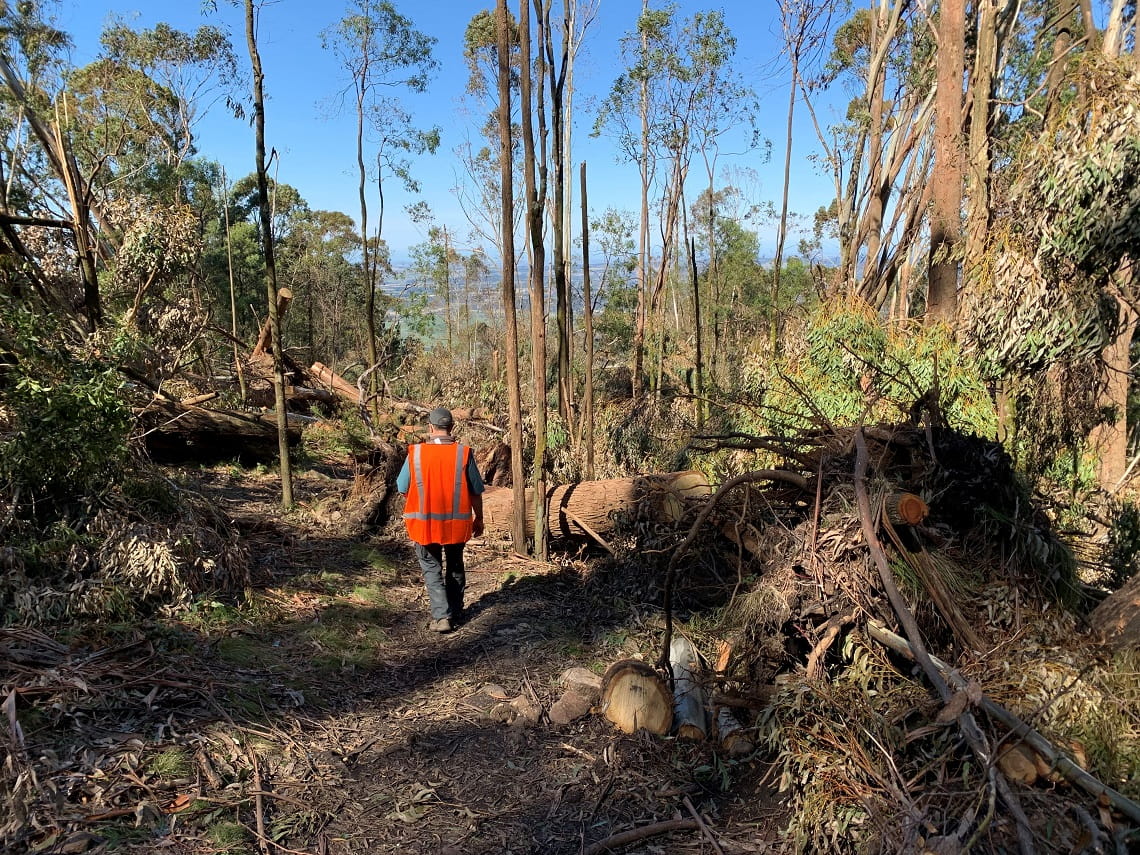 Credit – Darren Shiell
North west of Melbourne, local rangers are making significant progress managing the damage at Macedon Regional Park, Lerderderg State Park and Trentham Falls within the Coliban Scenic Reserve.
Regional Roads Victoria has partnered with Parks Victoria to completely clear and re-open Cameron Drive, the main road that provides access to several visitor sites in Macedon Regional Park. Sites including Harbison Picnic Ground, Top of the Range Tea Rooms, McGregor's Picnic Ground and Camels Hump lookout have been re-opened ahead of school holidays. The much-loved Old Scout Camp Area below Bawden Road, English Street Blocks and park areas off Log Dump Road have also re-opened to vehicles and hikers.
The walking track from Bawden Rd to the Mount Macedon War Memorial, as well as the Reserve itself, remain closed. The Department of Environment, Land, Water and Planning (DELWP) are working with the Committee of Management to identify unstable trees including broken and hung-up branches near walking paths and viewing lookouts. Large ash trees and unstable ground conditions are still blocking access to Days and Sanatorium picnic grounds, as well as all other roads and tracks at Macedon Regional Park, including Lions Head Road and the Eco Walking Trail.
Hazardous tree work has started at Lerderderg State Park and is planned to commence in October at Trentham Falls, with these rangers working to open these sites as soon as possible.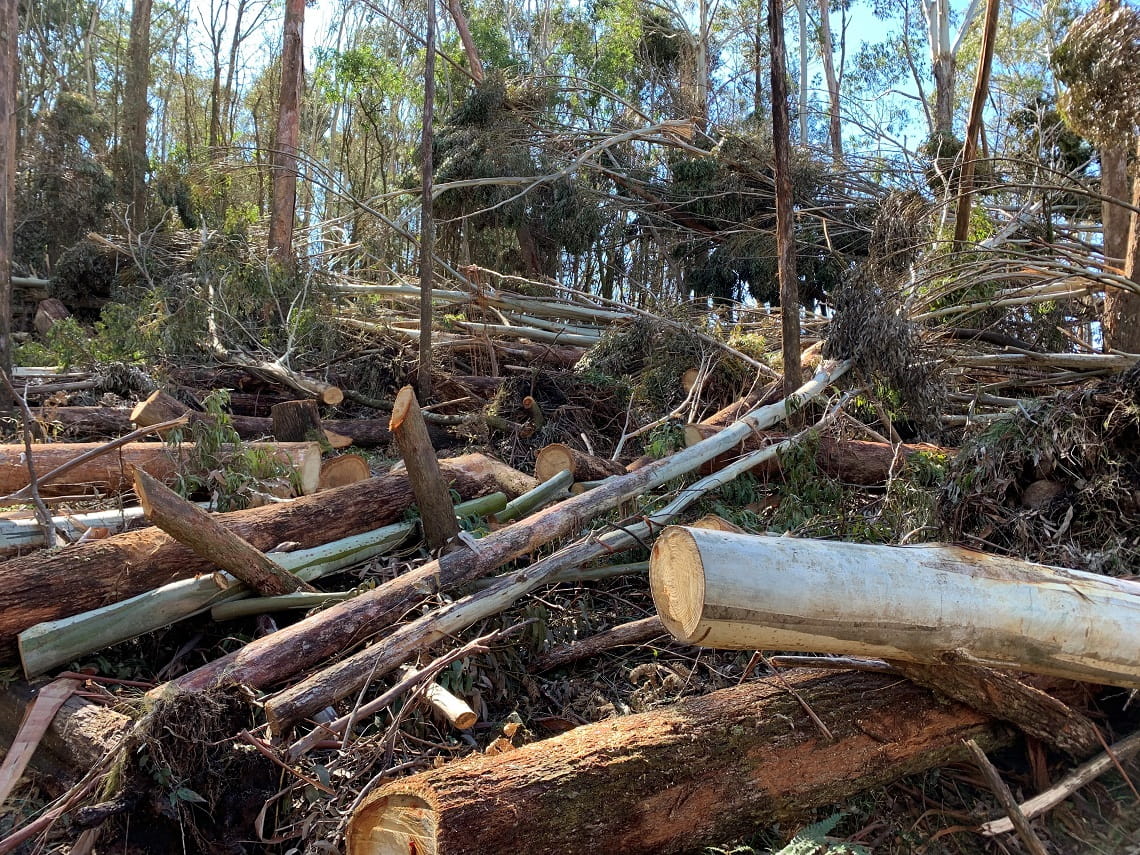 Credit – Darren Shiell
Moving to the slopes of the Great Dividing Range, local crews are expecting to open the Andrews Hill Area at Kinglake National Park – including Mountain Creek, Andrews Hill, Dusty Miller and Stringybark Tracks – by late October. However, Mountain Creek Track access from Gordons Bridge Road will remain closed for some time due to bridge damage from a fallen tree. More than 30 kilometres of tracks have been cleared and crews are working to remove debris from track edges as they reach the final stages of this recovery work.
Rangers to the east have also cleared almost all the damage impacting visitor sites at Morwell National Park, which is now partially open. Aborists have undertaken overhead risk works on trees at selected tracks within the Park, with access via Billy Creek Track, Stringybark Track and Fosters Gully Nature Walk re-opened. Visitors are asked to exercise caution as hazardous tree work continues, with limitations at the Park signed and taped off.
It's important that visitors can return to their favorite parks as soon as possible. We know for those in the community that have been impacted by the storms, returning to normal activities and natural areas is a vital part of that recovery process.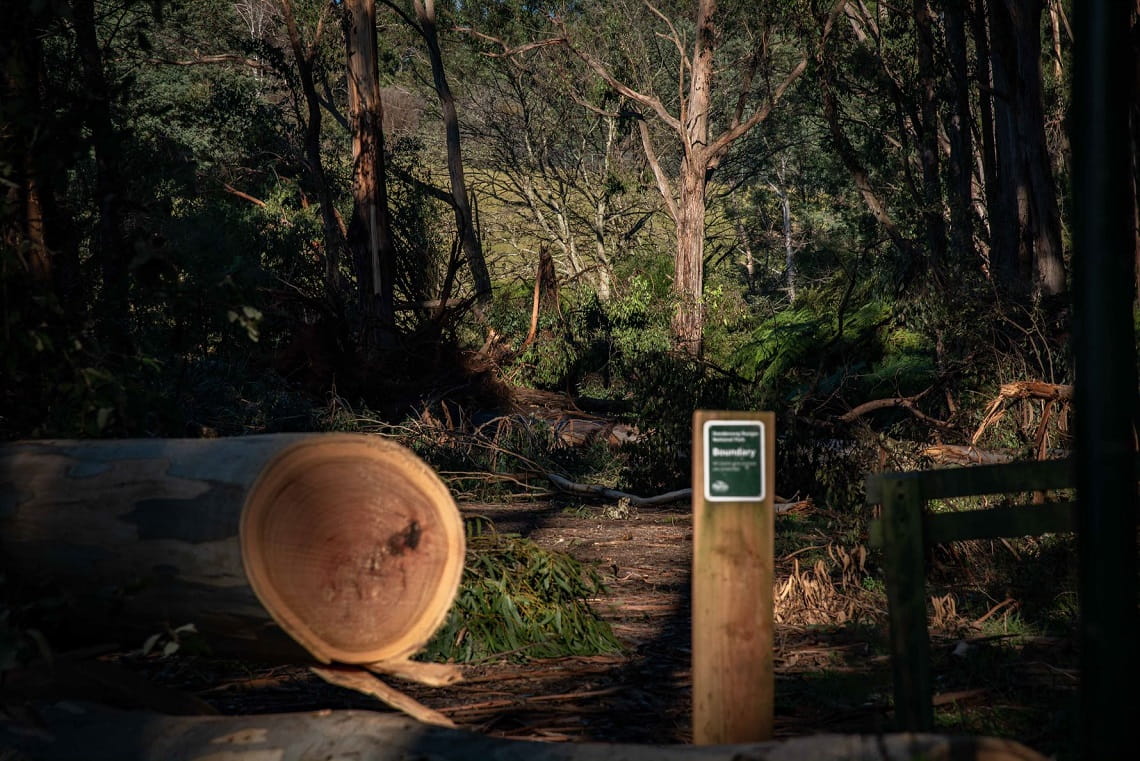 Credit – Jacque Quaine
/Public Release. This material from the originating organization/author(s) may be of a point-in-time nature, edited for clarity, style and length. The views and opinions expressed are those of the author(s).View in full
here
.