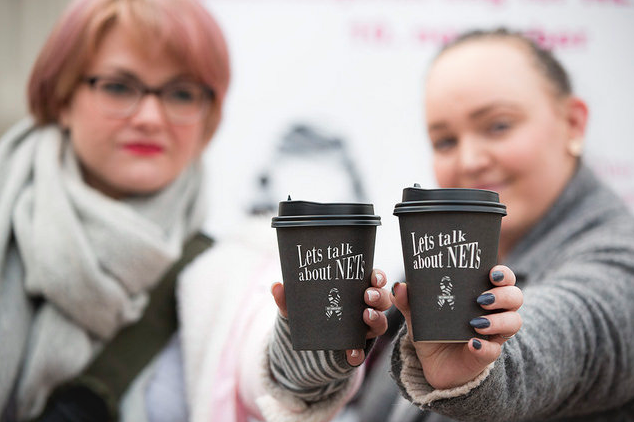 Today is World NET Cancer Day, an annual event designed to raise awareness of neuroendocrine (NET) cancers around the world. This is the cancer that both Apple founder, Steve Jobs and Queen of Soul, Aretha Franklin died of, yet still little is known about the disease.
The Unicorn Foundation, Australia's only charity providing support to Australian's living with neuroendocrine cancers, will be working with cafes throughout Australia to increase awareness about this often-misdiagnosed form of cancer. Participating cafes will be serving coffees in "Let's Talk about NETs" branded coffee sleeves to encourage the conversation.
In conjunction with this year's event, the highly esteemed International Journal of Cancer has published an article highlighting the disproportionate level of unmet needs found in neuroendocrine (NET) patients from the perspective of patients, patient advocates and healthcare professionals (HCPs).
The article titled "Unmet needs in the global neuroendocrine tumors (NETs) community" highlights several important unmet needs of patients. Research conducted found that less than 25% of NET patients felt that their needs for
/Public Release.