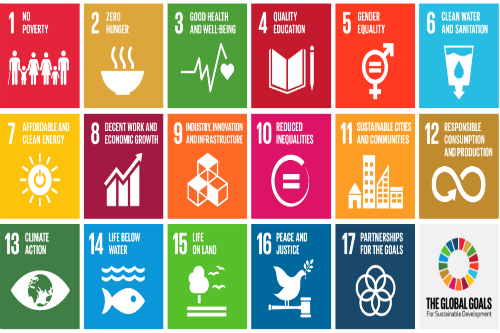 The University of Bristol has committed £800,000 from its Quality Related (QR) Global Challenges Research Fund (GCRF) allocation to support research activities with partners in low and middle income countries.
These QR GCRF Investment Grant awards will develop research capacity and conduct research that will provide real impact in Ethiopia, Zimbabwe, South Africa, Peru, India, Pakistan and Nepal. Research activities span from developing a glacial flour from sediments released from melting glaciers to understanding the impact of HIV infections and its treatment on the effect menopause has on the musculoskeletal health of African women.
Professor Paddy Ireland, PVC-Research and Chair of the Global Challenges Steering Group, said,
"Following a highly competitive process reflecting the strength of the interdisciplinary team working on development research across the University, I am delighted to announce these four awards. The projects will support international partnerships that are genuinely co-productive enabling mutual exchanges of knowledge and expertise. A key aim of these awards is to develop leadership and research capacity within our partner organisations and Bristol. Our QR GCRF allocation from Research England enables us to build equitable and sustainable relationships with partners in DAC-listed countries. It is fundamental to our approach that we focus our QR GCRF activity on problems and solutions identified and shaped by our partners. I'm excited that we can support projects that will make a positive impact on the economic development and welfare needs of developing countries."
Dr Celia Gregson and partners from the Biomedical Research and Training Institute, Zimbabwe and the University of the Witwatersrand, South Africa are leading a project which will investigate the impact of HIV infection and its treatment on the effect menopause has on the musculoskeletal health of African women. The scale-up of antiretroviral treatment has dramatically improved survival, such that increasing numbers of women with chronic HIV are now reaching the menopause across Africa. The menopause is a period of rapid skeletal change which increases fracture risk. Research has seldom focussed on African woman at this stage of life. Understanding mechanisms of bone loss in the context of HIV infection will help inform interventions and guidelines.
Professor Guy Howard and partners from Kathmandu University, Haramaya University, the World Health organisation, Bill & Melinda Gates Foundation, UNICEF, and the University of North Carolina aim to develop indicators for measuring the resilience to climate change of water and sanitation services in rural communities and small towns in Nepal and Ethiopia. There is commitment from the governments of these countries and their partners to provide universal access to safe and resilient water and sanitation, but they face significant threats from future changing precipitation patterns. A cross-disciplinary approach is needed to resolve these problems and integrate climate, engineering, mathematical and social science to analyse the key factors determining resilience.
Professor Jemma Wadham, Dr Naomi Milner and partners from the Gram Disha Trust, Himachal Pradesh, the Federation of Organic Agriculture Movements, the People's Science Institute, Uttarakhand, the Centre for Ecology Development and Research, India and PHASE worldwide/PHASE Nepal will work together to develop a glacial flour. There is an urgent need to promote sustainable agricultural practices which support crop yields, whilst conserving biodiversity and protecting the soil. This is challenging in mountain regions where rural communities are often poor/excluded and remote. The team are developing a novel soil fertility treatment via sediments released from melting glaciers ("glacial flour"), accessible via damns/reservoirs where it causes problematic siltation. This is supported by our recent pilot crop growth experiments. Taking a transdisciplinary approach, and focussed upon the Hindu Kush-Himalaya, Glacial-Flour-Power will unite the science of glacial flour as a soil fertility treatment with in-depth socio-ecological research to reveal its true potential in sustainable agriculture. This will be delivered by a unique UK-Himalaya partnership and will build capacity in LMICs, alleviating poverty in rural HKH communities.
Dr Jeremy Phillips and partners from the Soluciones Prácticas, Universidad Tecnolόgica, Servicio Nacional de Meteorología e Hidrología del Perú; Instituto Nacional de Defensa Civil, Perú and El Centro Nacional de Estimación, Prevención y Reducción del Riesgo de Desastres will aim to strengthen resilience to frequent flashing flooding in Perú. Their research will improve understanding and mitigation of 'everyday' natural hazards – those which occur frequently, resulting in significant cumulative impact on livelihoods and wellbeing. Combining hazard modelling and participatory social science, the partnership will investigate an archetypal everyday hazard, dynamic flash floods, in Perú. The research has been co-developed with a Peruvian NGO, University and Institutional partners who will lead the in-country research. It will inform the development of a community-based early warning system, and community and institutional preparedness plans, to strengthen capacity to mitigate the risk associated with everyday hazards.
/Public Release. The material in this public release comes from the originating organization and may be of a point-in-time nature, edited for clarity, style and length. View in full
here
.