By Kalli Spencer
Following a radical prostatectomy there is always a risk that cancer may recur. Certain factors may increase this risk such as high-grade features on the initial biopsy specimen, cancer that may have evaded outside the prostate capsule, micrometastases (cancer that cannot be picked up with any imaging), technical difficulties in surgery or no explanation at all other than the genetic makeup of the cancer in a particular individual which gives it the propensity to grow and invade. In its efforts to survive, the cancer develops several mechanisms to evade the bodies immune system and can even resist the effects of treatment. The genetics behind this is still largely unknown. But the scientists are on it and success has been seen in other tumours such as colon and stomach cancer. A team from the University of Wisconsin in the United States have developed a unique diagnostic test which utilises artificial intelligence to detect genetic abnormalities and determine which patients' prostate cancer is more likely to recur and progress and hence guide earlier treatment options.
Features at the cell level and molecular level (within the cells) in prostate cancer formation and progression in each patient are different and complex. This complicates the development of clinically relevant biomarkers (blood tests) and the timing and sequence determination for drug selection strategies to beat the cancer at its own game. Recent research has elucidated that there is a complex interaction between cancer cells and cells and molecules in between them, known as the tumour micro-environment. Within this environment are immune cells that are being targeted by the cancer (the degree of which varies between individuals) preventing itself from being destroyed.
These complex processes cannot be visualised by the human eye glancing down a microscope at a glass slide (rectangular piece of thin glass where the small piece of prostate tissue sits). They require more advanced analysis techniques. Huang et al have created a digital whole slide image (WSI) of the prostate tissue which is stored in a computer. This is where it gets complex: specialised artificial intelligence software is able to extract subvisual features of the cancer cells using deep convolutional neural networks (DCNNs). The task of predicting outcomes from WSI is particularly challenging because of the large size of these images (approximately 100,000 × 100,000 pixels) and the fact that the unusual cell features associated with adverse outcomes, which are also unknown at this point, could be present in any part of the imaged tissue.
Until now only a few biomarkers that can be used to guide treatment of prostate cancer using molecular biology and bioinformatics have been discovered and researched. These include molecular markers, such as Ki-67, p53, MYC, PTEN, Rb, AR, and ERG. Knowing that a patient's cancer has these biomarkers may help stratify their cancer risk profile but also determine the chance of tumour recurrence. Currently these molecular markers have been combined with the traditional Gleeson Grading system to create scoring systems that can help determine a patient's prognosis. DECIPHER, POLARIS, Oncotype Dx are currently being researched in other clinical trials. Preliminary clinical trial findings suggests that most of these genome-based scores, however, only marginally improve the prognostic accuracy of Gleeson Grade scoring at present. Traditional tissue processing techniques in the laboratory have made the identification of biomarkers challenging.
Results of trials looking at cancer treatment have shown that the application of newer therapies sooner in the prostate cancer disease course have improved patient outcomes. Well known clinical trials such as PROSPER, SPARTAN, and ARAMIS where drugs such as enzalutamide, apalutamide, or darolutamide, respectively, are added to standard androgen deprivation therapy have demonstrated improvements in multiple clinical outcomes including overall survival; time to develop metastases; time taken for the prostate specific antigen (PSA) to rise in the blood; and time to the initiation of chemotherapy.
Moving to an earlier state of prostate cancer, the TITAN trial examined the addition of apalutamide for metastatic castration sensitive cancer (usually reserved for castrate resistant cancer) demonstrating an advantage for the addition of this drug. The STAMPEDE trials showed improved outcomes with the addition of radiation in patients with low volume metastatic disease. Therefore, it is of paramount importance to be able to stratify prostate cancer patients who are at risk of recurrence for targeted therapy in a timely fashion to improve their survival.
The authors new technology which utilises artificial intelligence to detect specific features within the cells of prostate cancer will lead to the discovery of new biomarkers which will help identify those at risk of recurrence and improve outcomes.
Reference:
American Society of Clinical Oncology
Huang W et al. A novel artificial intelligence – powered method for prediction of early recurrence of prostate cancer after prostatectomy and cancer drivers. Journal of Clinical Oncology. Clinical Cancer Informatics 2022. 6(e2100131)
---
About the Author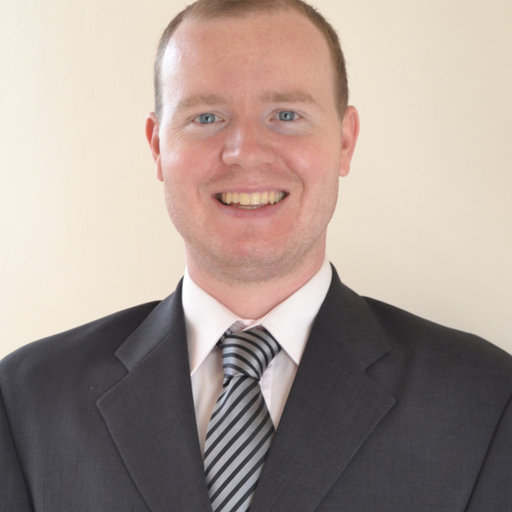 Kalli Spencer
MBBCh, FC Urol (SA), MMed (Urol), Dip.Couns (AIPC)
Kalli is an internationally renowned Urological Surgeon, specialising in oncology and robotic surgery. He trained and worked in South Africa, before relocating to Australia where he has worked at Macquarie University Hospital and Westmead Hospital. His passion for what he does extends beyond the operating room, through public health advocacy, education and community awareness of men's health, cancer and sexuality.
Kalli has been involved with the Prostate Cancer Foundation of Australia for many years, advocating for improved cancer care and facilitating community prostate cancer support groups.
/Public Release. This material from the originating organization/author(s) may be of a point-in-time nature, edited for clarity, style and length. The views and opinions expressed are those of the author(s).View in full
here
.