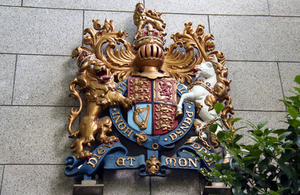 OUTPUTS
Japan network is one Her Majesty's Government platform – consists of British Embassy Tokyo and British Counsel General Osaka, with over 100 employees of UK based diplomats/secondments and locally engaged staffs.
You should aim to provide specialist supports to jobholders having mental health issues caused by a personal or professional nature, and provide feedbacks/recommendations to their line managers or senior managements.
Monthly
To provide confidential 1-1 counselling services to employees working at BE Tokyo and BCG Osaka.

Minimum requirement is 2h/month, which may be adjusted depending on the needs, if two parties agree.

To identify and engage with employees with mental health issues to support their recoveries.
To report the monthly activities/achievements to Corporate Services Team on paper and present it in person.
Annually
To provide with annual survey on stress-check for all employees, analyse the result, and present it to the managements.
To implement recommendations from the survey (e.g. to organise and speak seminar for employees to promote well-being).
OUTCOME
You should promote general wellbeing for the one HMG platform – Japan network.
BASIC REQUIREMENTS
Industry doctor's qualification
Language: Native Japanese and Business English or vice-versa
Please find this
Request For Quotes (PDF, 833KB, 28 pages)
Document for further information including how to bid.
/Public Release. View in full
here
.