The emergence of SARS-Cov-2, the virus behind the COVID-19 pandemic, has reminded us how important it is to speed research breakthroughs into clinical practice.
Testing potential new tests and therapies for COVID-19 in clinical trials ensures that only those that are effective and safe make it to the clinic.
But how can the pace of those trials be sped up? And how does one conduct such trials, along with trials of treatments for other deadly diseases, in a time of social distancing?
The South Carolina Clinical & Translational Research (SCTR) Institute is playing a central role in addressing both issues. As one of more than 60 Clinical and Translational Research Award (CTSA) hubs nationwide, SCTR has been working for over a decade to streamline clinical trials so that patients can benefit sooner from research breakthroughs.
"Talk about just hitting the reset button and reinvigorating your passion for why you do what you do every day. "

— Signe Denmark, Associate Director, Research Opportunities and Collaborations program at the Office of Clinical Research
SCTR is drawing on that experience to fast-track COVID-19 trials. Although it can typically take months to get a trial up and running, SCTR recently managed to activate a trial of an at-home COVID-19 antibody test for health care workers in just 14 days. In collaboration with the Pulmonary and Critical Care research unit, SCTR also just opened the MUSC site of a trial testing the efficacy of hydroxychloroquine, an antimalarial agent, in COVID-19 patients hospitalized at MUSC. In addition, it has launched a program providing expanded access for critically ill patients to plasma from patients who have recovered from the disease. SCTR has also created a webpage with information on active MUSC COVID-19 trials.
"Talk about just hitting the reset button and reinvigorating your passion for why you do what you do every day," said Signe Denmark, associate director of the Research Opportunities and Collaborations (ROC) program in the Office of Clinical Research. "It brings to the forefront this sense of urgency and purpose and makes us grateful that we're working so collaboratively with an incredible team of people to figure out new ways to do things." ROC, which facilitates the start up of both industry-sponsored and investigator-initiated trials at MUSC, led SCTR's network capacity team in launching the COVID-19 trials.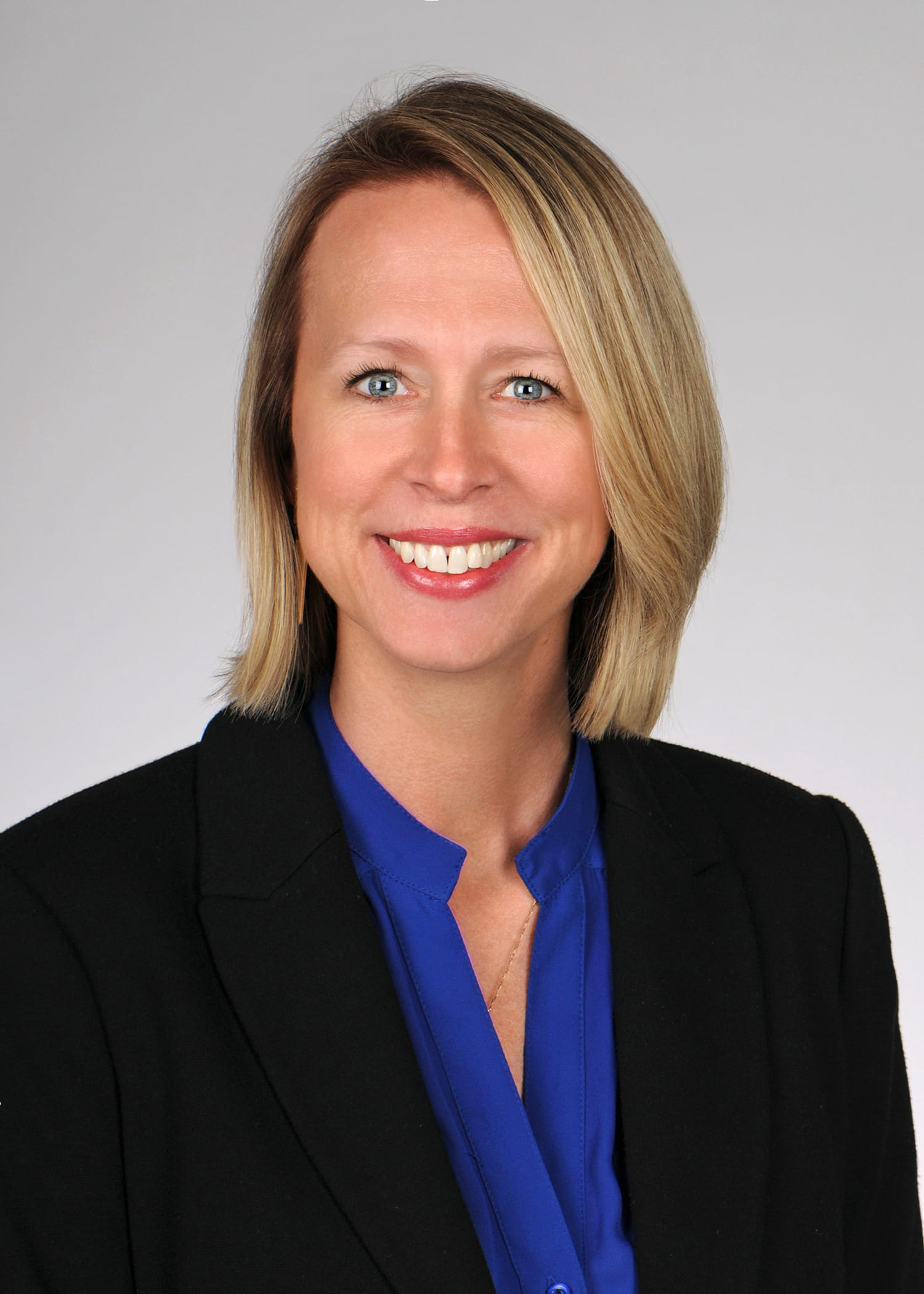 Amanda Cameron, who facilitates the feasibility and leadership evaluation process for COVID-19 trials for ROC, could not agree more. Cameron is the SCTR program manager for the Trial Innovation Network, a CTSA-sponsored initiative to make CTSA hubs across the country aware of NIH-funded investigator-initiated trials.
"We are creating and adopting processes overnight that could have taken us years to develop," she said. "This is moving research to a whole new level that's going to help the future of how research is done."
Once activated, many of the trials will be run by SCTR's Research Coordination and Management program, which currently provides for-fee research coordination to more than 90 research projects across campus. That program is also tackling the equally important task of adapting ongoing non-COVID-19 clinical trials to a virtual format.
"Clinical trials are an important part of health care and a necessary step in finding treatments for the community," said Clare Tyson, project manager for the program. "So, it's important to continue on. We need to ensure a continuity of care for those participating in clinical trials and receiving investigational medications, while at the same time exercising COVID-19 risk mitigation strategies."
Soon after the institution implemented social distancing, Clare's team began receiving queries about how to transition trials appropriately.
"A lot of coordinators were turning to us and asking us how to do trials remotely," said Tyson. "It became clear we needed a road map for going remote that could be shared as a resource with study teams."
As a first step toward developing that road map, Tyson's team reached out to the sponsors of the trials they manage. They asked them which modifications could be made to a study's protocol to make it more amenable to remote coordination without compromising patient safety and data integrity. Having successfully led these discussions for the trials they manage, the team shared a list of questions that other study teams could use as a road map for their own discussions with sponsors.
"A lot of coordinators were turning to us and asking us how to do trials remotely. It became clear we needed a road map for going remote that could be shared as a resource with study teams."

— Clare Tyson, Project Manager,

Research Coordination and Management program at SCTR
But scaling up remote trials so quickly came with new challenges for MUSC's research infrastructure. How would teams get investigational drugs to study participants? What technology could they use to conduct patient follow-up visits virtually? What lab tests were needed and where could they be done?
To meet these challenges, SCTR pulled together an institutional subcommittee comprising research stakeholders from across campus. These included the Institutional Review Board, SCTR's SUCCESS center, the Office of Clinical Research, Investigational Drug Services, SCTR's Nexus Research Lab, MUHA laboratories, the Epic research team, Hollings Cancer Center Clinical Trials Office and other research teams. The committee was able to capitalize on CTSA innovations such as the electronic consenting, e-consent, of study patients and MUSC's expertise with telehealth.
Indeed, many of the systems, technologies and infrastructures were already in place but were not being used by all study teams. The committee developed new guidance parameters and reconfigured workflows to integrate them more fully into the research environment. For example, study teams are now able to ship investigational medications to study participants and conduct study visits using MUSC's remote telehealth platforms.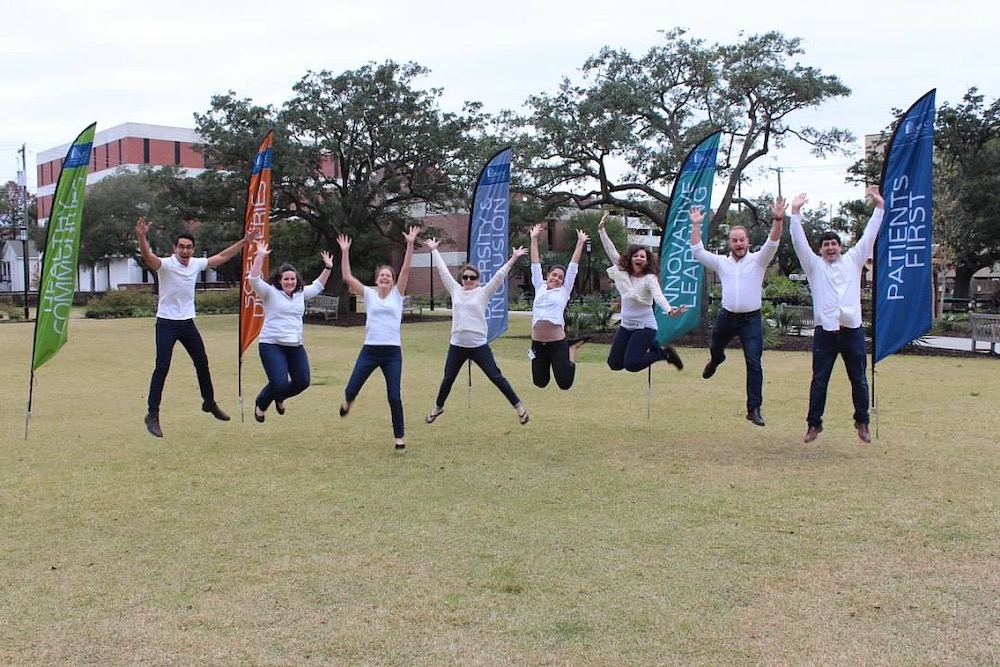 Tyson's team also worked with other coordinators to implement these strategies, and SCTR published a webpage with resourcesfor transitioning a trial to a virtual format.
The lessons learned and processes and systems established during SCTR's response to the pandemic could pay dividends for many years to come in more rapid trial activation and greater remote engagement of study participants. The crisis has also driven home the importance of teamwork in meeting such challenges.
"SCTR comprises an incredible group of talented individuals who are excellent at their jobs and solid team players," said Kathleen Brady, M.D., Ph.D., SCTR principal investigator and MUSC vice president for research. "This collaborative spirit has enabled our team to respond to the challenges posed by COVID in an exemplary manner."
SCTR co-principal investigato rPatrick Flume, M.D., who also serves as MUSC associate provost for research compliance and regulatory affairs, is also impressed by the MUSC and SCTR response to the crisis.
"We've achieved tremendous results thanks to strong collaboration between highly functioning teams such as those at SCTR, institutional offices such as the Office of Clinical Research, the Institutional Review Board and the Office of Research and Sponsored Programs, clinical research teams and hospital services," said Flume. "I am so grateful to be able to work with such motivated and talented people."
/Uni Release. This material comes from the originating organization and may be of a point-in-time nature, edited for clarity, style and length. View in full
here
.