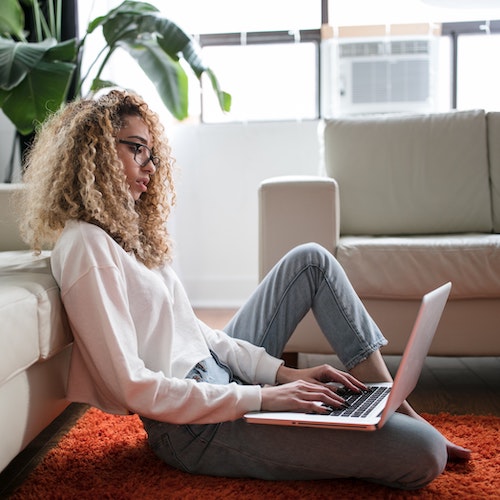 Over the past fortnight or so, many Australians have become newly acquainted with remote collaboration technologies such as Slack and Zoom, as the nation adjusts to working life at home in response to COVID-19 requirements for social distancing.
With more and more regions of the world going into lockdown, the continued functioning of many industries will increasingly rely on remote collaboration technology, whether it's for day-to-day interaction with colleagues or major international conferences.
The University of South Australia's Australian Research Centre for Interactive and Virtual Environments (IVE) specialises in developing techniques to enhance virtual interactive experiences, and IVE director, Professor Bruce Thomas, says the COVID-19 pandemic could prompt a wave of innovation in virtual and augmented reality applications.
"Necessity really is the mother of invention, and the current pandemic situation is going to push users and developers of remote collaboration technologies to find out what works and what doesn't, and what solutions really need to be delivered," says Prof Thomas.
"Higher uptake and demand usually lead to a technology being scrutinised and refined, so I expect we'll see some real innovation in this area over the coming months."
With existing interest in remote collaboration technology already strong due to its potential to reduce the carbon footprint of many businesses, Prof Thomas's team is currently engaged in a range of projects that aim to increase the richness and versatility of the shared experience for remote users.
"For example," Prof Thomas says, "one of our research teams, led by Professor Mark Billinghurst, is working on a system that allows a remote expert to guide an individual through a complex task at another location through a combination of AR and 360-degree video.
"This will allow highly skilled experts in fields such as medicine, engineering and maintenance to apply their knowledge in multiple locations without having to travel there physically. It's a bit like when you share your computer desktop with an IT expert, but you are able to share your whole, real-world working environment."
IVE researchers are also developing VR interfaces that will allow large numbers of users to share the same virtual space, which could allow for virtual meetings in which participants can share a full range of emotions, gestures and presentations.
"The back-end capability for this sort of thing is already in place," Prof Thomas says. "The challenge is the front end, the interface – how do you share the experience in a meaningful way. How do you have people interact in a lifelike fashion?
"Related to this, we're looking at a system that uses physiological data to allow the computer to track emotion and responses, so these can be included as part of the experience, making the interaction far more lifelike."
With IVE researchers currently following work-from-home protocols themselves, Prof Thomas believes the next few months could see the team undertake some real-world testing of various technologies.
"I think initially we'll stick with the existing, established communications methods while we get used to the situation, but as we become accustomed, we can start to trial some of the more experimental systems we are working on," Prof Thomas says.
/UniSA Release. The material in this public release comes from the originating organization and may be of a point-in-time nature, edited for clarity, style and length. View in full
here
.