A ground-breaking new album of piano compositions that are quite literally 'magnetising' is being released by the acclaimed concert pianist and University of Nottingham innovative music researcher Xenia Pestova Bennett.
The album, Atomic Legacies, is a collection of original tracks played by Xenia on a Magnetic Resonator Piano, developed by digital music pioneer Andrew McPherson from Queen Mary, University of London.
The instrument is a regular concert grand piano that has been adapted to use magnetic resonance to produce sound from the strings without physical contact with the action. This invisible interaction between electromagnets suspended above the strings allows the pianist to use the keys of the piano to control the sound in a very sophisticated and delicate way.
The unique combination of composed or improvised music, physics and engineering allows Xenia to create shimmering and sustained resonance, minute bends in pitch and tone as well as smooth increases in volume (crescendi) and bowed sounds shaped directly from the keyboard. The technology even allows a kind of vibrato to be played on individual keys to great effect – normally the domain of string players.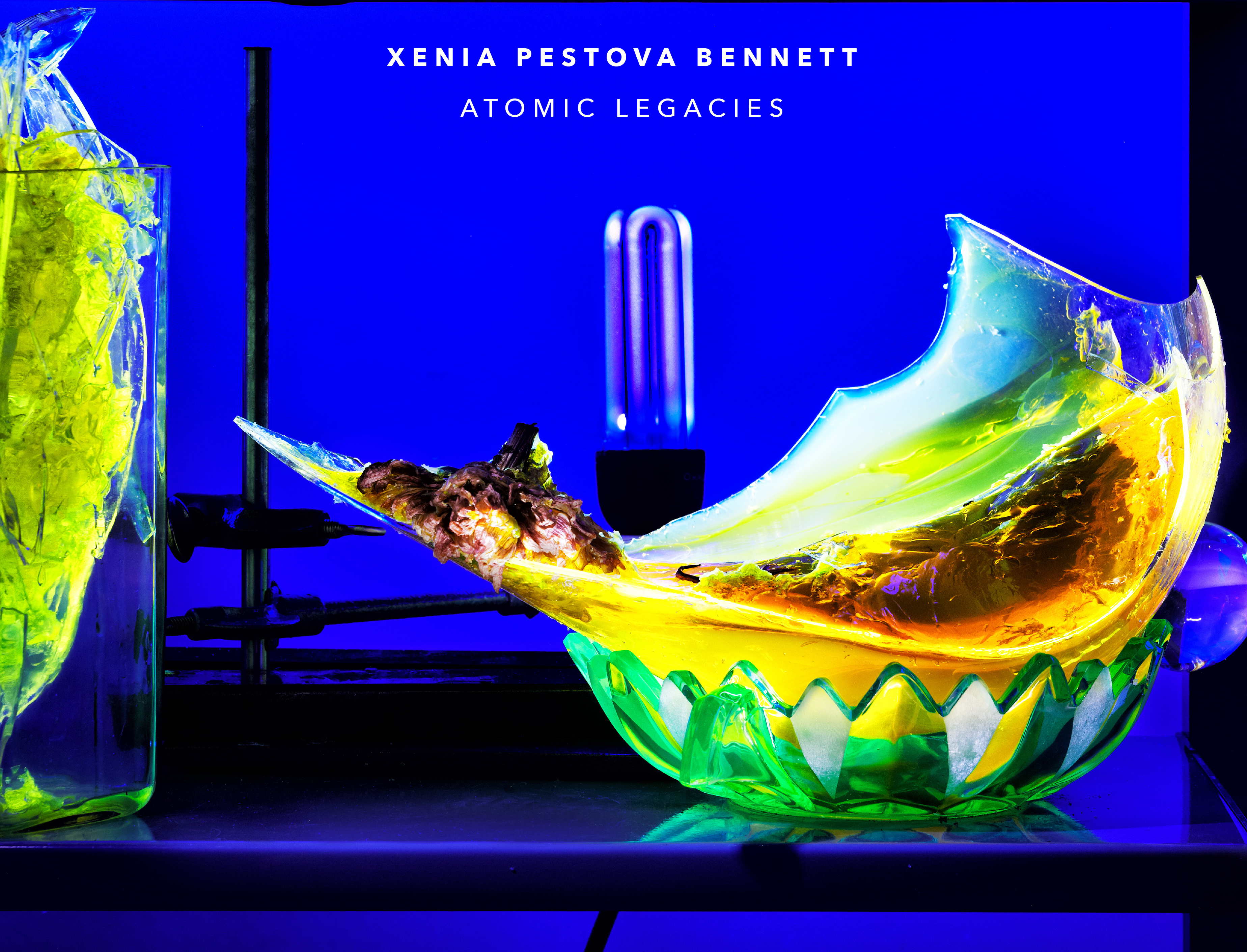 The new album features two of Xenia's major compositions, Glowing Radioactive Elements and the award-winning Atomic Legacies, commissioned by PRSF Women Make Music and featuring the Ligeti Quartet. It's released as a limited-edition vinyl and digital album on 6th March 2020 by Diatribe Records.
To mark the release of the album, Xenia Pestova Bennett and the Ligeti String Quartet will perform the complete work at New Music Dublin 2020, as a part of a seven-record launch series by Diatribe Records, supported by the Arts Council of Ireland / An Chomhairle Ealaíon.
Xenia Pestova Bennett said: "As a pianist, I am so used to working with the principles of attack and decay: as soon as we play a note on the piano, it dies away. With the MRP, I am no longer bound by these principles – I have so much more resonance to play with. There is a whole new world of sound to explore and enjoy. It's incredibly exciting to be able to work at the forefront of new instrument design and evolution. For a musician, it is very rewarding to know that our instruments continue evolving and that music is living, breathing and changing. We can do so much more in addition to recreating sounds from the past – we are not working within a fixed museum medium."
Andrew McPherson said: "Xenia is an extraordinarily creative performer, improviser and composer on the MRP. During our collaboration, she has discovered sounds and techniques on the instrument that I found both surprising and inspiring, even after 9 years of working on the instrument!"
Described by BBC Radio 3's Verity Sharp as "a brilliantly free-thinking and fearless pianist", Xenia Pestova Bennett has earned a reputation as a leading interpreter of uncompromising repertoire. She has commissioned dozens of new works and collaborated with major innovators in contemporary music. Past projects include premiering Arlene Sierra's "Urban Birds" at the Southbank Centre, burning a piano with Annea Lockwood in Wales, instigating the World Toy Piano Summit in Luxembourg, designing cutting-edge musical instruments at McGill University and masterminding a new digital version of the analogue electronic processing required for Stockhausen's epic "Mantra". Xenia also teaches performance at the University of Nottingham.
The Ligeti Quartet have been at the forefront of modern and contemporary music since their formation in 2010. They have established a reputation as one of the UK's leading ensembles, breaking new ground through innovative programming and championing of today's most exciting composers and artists. The quartet have performed at landmark venues around the world including Carnegie Hall, Wigmore Hall, Purcell Room, Barbican Hall and Kings Place, and are currently working on a long-term project with Ernst von Siemens prize-winning composer Christian Mason to create a series of 'Songbooks' for string quartet, based on overtone singing traditions from around the world.
/Public Release. View in full
here
.