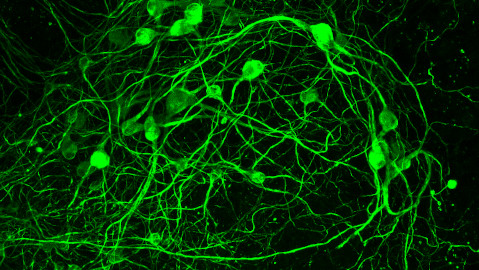 NeuroHeal, a combination of replacement drugs to restore the function of peripheral nerves, has neuroprotective effects on injured motor neurons in neonatal animal models, according to a new study by the team of researchers from the INc, led by Dr. Caty Casas, who are studying and developing this treatment and who had already demonstrated these effects in adult motor neurons.
The peripheral nerves allow us to perform all daily activities, such as walking, running, catching, hugging or feeling. There are several types of injuries that peripheral nerves can suffer due to trauma, infection, metabolic or inherited problems, or exposure to toxins. For example, some injuries can happen after a violent accident, through the section of the nerves of the hand, but also by complications, such as hernias or carpal tunnel syndrome. Common symptoms include tingling, numbness and pain and, in the most severe cases, loss of sensory, motor or autonomic nervous function. The more severe cases leads to irreversible damage to motoneurons what impedes the recovery of motor function.
In this study, published in Theranostics journal, a research team from INc-UAB tested the capacity of NeuroHeal to treat injuries affecting neonatal motoneurons. Using a model of rat pup with a peripheral nerve injury, and administering the medicine through nourishing mothers, they observed the neuroprotective effects of the treatment, mainly through the activation of autophagy.
NeuroHeal is a combination of two approved active ingredients, designed using artificial intelligence, to encourage neurons to conveniently activate their own endogenous mechanisms of neuroprotection and nerve regeneration. This treatment was developed at UAB by a research team led by Caty Casas, who co-founded the company NeuroHeal Biomedicals.
Before this study, preclinical trials showed that the treatment exerts neuroprotective effect on adult motoneurons and accelerates nerve regeneration after peripheral nerve injury, improving functional recovery in animal models with peripheral nerve damage. These last results allow its readiness also for prospective paediatric use.
Reference: Romeo-Guitart D, Marcos-DeJuana C, Marmolejo-Martínez-Artesero S, Navarro X, Casas C. Novel neuroprotective therapy with NeuroHeal by autophagy induction for damaged neonatal motoneurons. Theranostics 2020; 10(11):5154-5168. doi:10.7150/thno.43765
/UAB Public Release. The material in this public release comes from the originating organization and may be of a point-in-time nature, edited for clarity, style and length. View in full
here
.