Starting today, the Centre for Stem Cells & Regenerative Medicine (CSCRM) at King's is pioneering an inspiring and entertaining educational programme for the Royal Society's Summer Science Exhibition.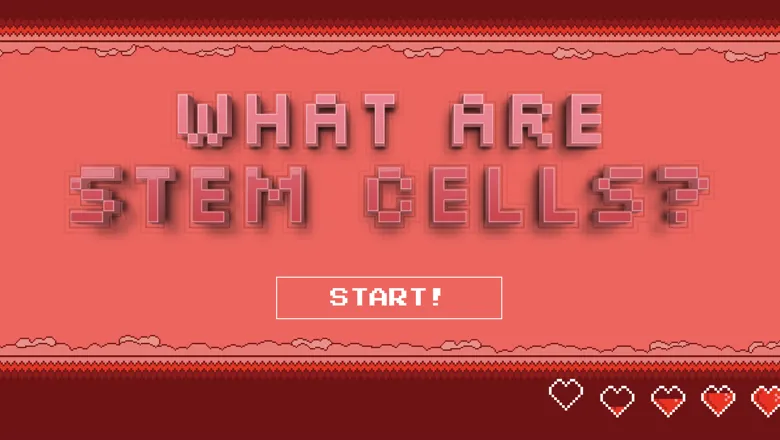 Growing new body parts, exploring what happens in our skin, transplanting cells to fight diabetes and teaching computers to recognise tumour cells – these are all topics budding scientists can explore with our CSCRM experts during this year's Summer Science Exhibition.
Unlike previous exhibitions this year's programme will be run entirely online and our scientists have made the most of the opportunity to create an innovative digital experience. From today until Sunday 11 July participants of all ages can take part in a number of talks, online games, workshops and home science experiments.
Eager to collaborate with the public in carrying out scientific research, the CSRM has designed a Citizen Science project called AcCELLerate which uses a game to train a computer algorithm to recognise oral cancers in medical images.
We're thrilled to bring this Citizen Science project to the Royal Society Summer Science event to be able to involve a huge amount of people in our research. The CSCRM is passionate about connecting with the public in innovative ways, and making sure that they are considered and included in the research that takes place.– Jessica Sells, CSCRM Public Engagement Officer and project lead
Cell detectives will first meet Ecty, a friendly ectoderm cell who can form tissues of the skin, eyes and mouth. After a quick introduction to the task, participants will use their mouse or phone to trace the outline of healthy tongue cells or tumour tissues, which have been stained with fluorescent dye, in a series of increasingly complex images.
Each repetition helps the algorithm to better differentiate between healthy and cancerous cells, and over time it is hoped the tool can be used to advance research into other cancers as well.
"I'm really excited that the public will be contributing to my work on oral cancer," said Dr Priyanka Bhosale, CSCRM Post-Doctoral Research Associate and part of the Summer Science group.
"By training the AI, the public will help me assess tumour tissue samples in a faster and more reliable way."
The CSCRM has also developed a suite of digital experiences to teach visitors about what stem cells are and how they can be used to heal the human body. In one lesson, celebrity participants Sir Patrick Vallance, Radio 1 DJ Jeremiah Asiamah and others, create home-made slime to demonstrate how biomaterials can be used to repair damaged tissues and organs.
In another, users can play an online game which teaches them about how islet transplantation is used to treat diabetes. Those with an interest in both science and art can join "Stitch 'n' stem", a workshop that'll show you how to embroider colourful stem cells using templates created from actual CSCRM research images.
Professor Fiona Watt, CSCRM Director and MRC Executive Chair, has reiterated the Centre's continued desire to engage with the public:
Involving patients and the public in research is a key priority for us. It's been really interesting to watch this project develop and I can't wait to apply what we learn to future projects.– Professor Fiona Watt
In a typical year around 15 000 people visit the exhibition, which showcases cutting-edge research taking place across the UK. By engaging members of the general public as well as students, teachers, scientists, policymakers and the media, the exhibition provides a platform to take part in the science that is set to shape our future.
/Public Release. This material comes from the originating organization/author(s)and may be of a point-in-time nature, edited for clarity, style and length. The views and opinions expressed are those of the author(s).View in full
here
.