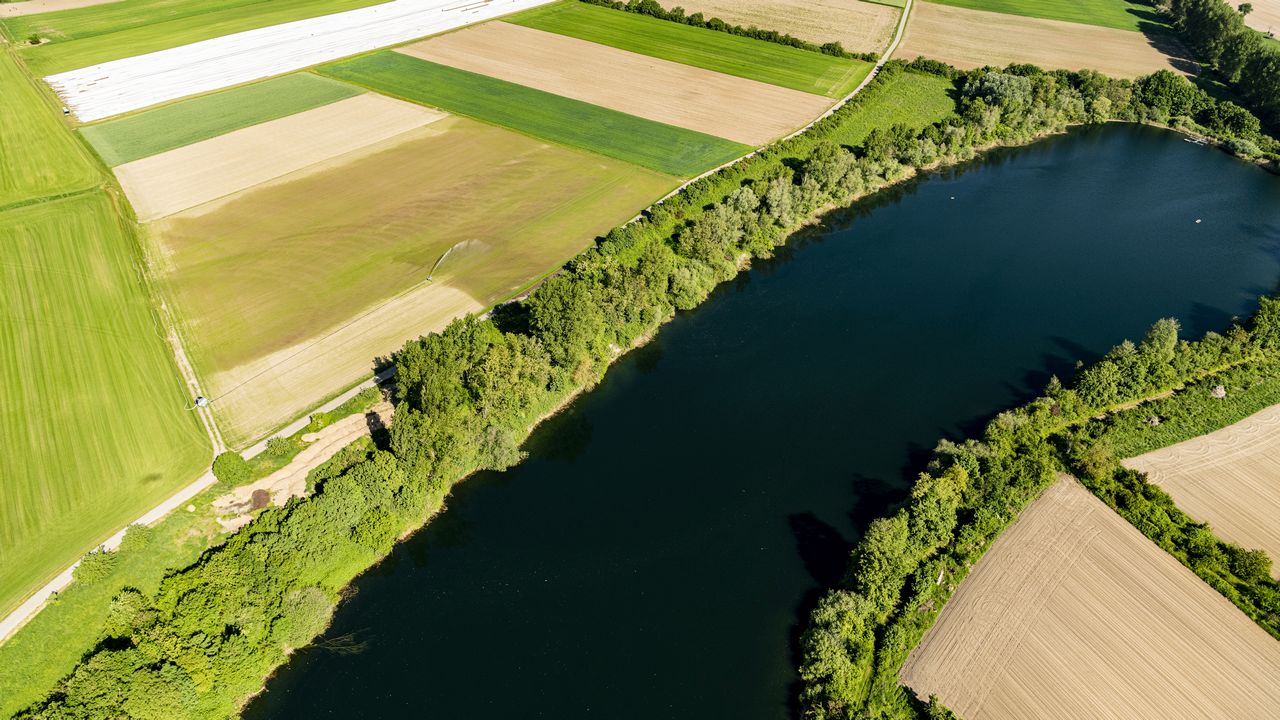 How do droughts affect the environment? What are the effects of heavy rainfall? How do the water levels in rivers change? Data on groundwater levels, runoff volumes or precipitation – hydrological datasets – can help answer these and other questions relating to the water cycle and the effects of climate change. Although it has one of the most extensive networks worldwide for measuring hydrological and meteorological data, Germany does not yet have such a standardized dataset (called CAMELS). Working with their partners in the CAMELS-DE initiative, researchers at Karlsruhe Institute of Technology (KIT) aim to create one. The first three datasets should become available in 2023.
Having information about runoff volumes, land use, soil properties, precipitation and temperatures is essential in order to better assess the water management effects of climate change on the water cycle in Germany. It can also aid in developing methods for forecasting hydrological events and assessing their risks, and in better evaluating hydrological extremes like floods and low-water periods. CAMELS (Catchment Attributes and MEteorology for Large-sample Studies) datasets combine such data to enable modeling and data analysis for different landscapes.
"With the CAMELS-DE dataset, we aim to make it easier to perform hydrological analyses across the German federal states," says Dr. Ralf Loritz of the hydrology department at KIT's Institute for Water and River Basin Management, who is working with researchers from the University of Freiburg, Kiel University, the German Research Centre for Geosciences and other German institutions to set up the database. "In the environmental sciences, state and national borders always mean different jurisdictions and often limited data availability, both of which hamper hydrological research."
CAMELS-DE Combines Hydrological and Meteorological Data
CAMELS datasets combine landscape attributes such as land use, geology or soil properties with hydrological and meteorological time series for water levels, runoff, precipitation, temperature, evaporation, etc. In this way, they provide a way to compare models and data analyses for a variety of heterogeneous land areas and assess their hydro-meteorological variability and changes over time and space.
"In CAMELS-DE, we want to assemble long time series of water level and runoff volumes that are consistent for all German states. Using the relevant catchment area boundaries, we will also generate meteorological time series from publicly available data gathered by the National Meteorological Service and integrate that into the dataset," Loritz says. "We're using the CAMELS datasets already published by other countries as a template. And we want to add attributes like floods and low-water levels that are of particular relevance for Germany."
/Public Release. This material from the originating organization/author(s) may be of a point-in-time nature, edited for clarity, style and length. The views and opinions expressed are those of the author(s).View in full
here
.