Michigan Tech's IDEA Hub has a big goal: to reimagine and revolutionize university education. You can help transform the undergraduate experience at Michigan Tech.
What if students pursued missions instead of majors? What if barriers to interdisciplinary collaboration disappeared? What if instead of helping students to "learn about," we helped them "learn to become"? What if all our students could study abroad or have an intercultural experience right here? What if we taught them how to fail mindfully?
You're Invited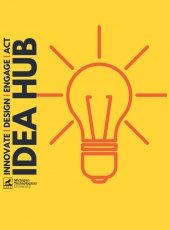 IDEA Hub hosts its first open house from 2-4 p.m. Wednesday, Nov. 20 in Memorial Union Ballroom Alumni Lounge B. Come when you like, stay as long as you like, snack, chat and share your ideas.
There are lots of people asking each other questions like this at Michigan Tech, but they rarely get to be in the same room at the same time. Last spring it finally happened: From January to May of 2019, a group of almost 40 faculty, staff and students devoted two hours every Friday to sharing their ideas for education innovation.
Led by Dean Lorelle Meadows and Assistant Dean Mary Raber of Michigan Tech's Pavlis Honors College, the Education for the 21st Century task force engaged in the design-thinking process to brainstorm ways to transform the undergraduate experience at Michigan Tech.
Their charge from Michigan Tech President Rick Koubek: to "advance Michigan Tech's core educational goals by developing transformative content and approaches that clearly address the needs of the 21st century workforce."
Their ideas for change focused in three areas: transforming the first-year experience, developing a "next gen" general education model and removing barriers to interdisciplinary education.
But institutional change can be slow, especially in academic institutions. The task force realized it needed to jumpstart the process with an idea incubator to research, brainstorm, prototype and test educational innovations.
Enter IDEA Hub. IDEA stands for Innovate, Design, Engage, Act. It's not a conventional research institute or a center, but a place where previously siloed efforts will coordinate and amplify educational innovation.
About the Director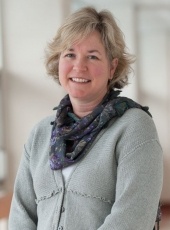 Mary Raber
/Public Release. View in full
here
.