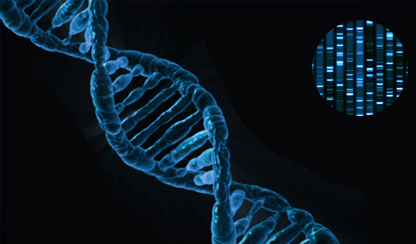 Screening people for their genetic disease risk could substantially increase the number of prevented cardiovascular events than traditional risk factors alone, according to a new study in published the journal PLOS Medicine.
Genetic screening would better detect those likely to suffer a heart attack or stroke, allowing doctors to begin preventative treatment early.
The screening uses genetic information taken from a simple blood draw to provide a 'polygenic risk score', a number that summarises the estimated effect of many genetic variants on an individual's risk of a particular disease.
Researchers at the Baker Heart and Diabetes Institute and Cambridge University in the UK found that, for those already with intermediate levels of cardiovascular disease risk, adding genetic risk screening to other screening tools could help prevent seven percent more cardiovascular events than conventional risk factors, or one event prevented for every 340 people screened.
If genetic screening was used for everyone aged 40 to 75, then it could help prevent one additional event for approximately every 5750 individuals screened.
Munz Chair of Cardiovascular Prediction and Prevention at the Baker Institute, Professor Michael Inouye said the study showed how useful polygenic risk scores could be in stopping heart attacks and strokes, the biggest causes of death and disability in the world.
"Targeted use of genetic screening could translate into meaningful clinical benefit if applied at scale, and lead to the prevention of many more cardiovascular disease events than the risk factors we typically use (e.g. age, sex, cholesterol, blood pressure and smoking)," Professor Inouye said.
"Looking at UK data, I would estimate that utilising polygenic risk scores in the UK population aged 40 to 75 may prevent an additional 20,000 cardiovascular events over the next 10 years."
Director of the Baker Institute Professor, Tom Marwick has started a large-scale Melbourne study to test if coronary heart disease — Australia's biggest killer — can be detected early by including a genetic risk assessment.
As part of the EDCAD-PMS study, 1000 friends and family of those with heart disease will be provided with a personalised heart risk profile, identifying those in need of preventative treatment.
"Tragic events like heart attacks and strokes are preventable with the right mediation and lifestyle changes. But we need to get better at identifying those people who are at risk so we can intervene before it's too late," Professor Marwick said.
"Genetic risk scoring could provide the next big development in heart disease prevention."
/Baker Institute Public Release. This material comes from the originating organization and may be of a point-in-time nature, edited for clarity, style and length. View in full
here
.