A new trial exploring the potential use of MDMA to treat Post Traumatic Stress Disorder (PTSD) has started at the Institute of Psychiatry, Psychology & Neuroscience (IoPPN) at King's College London.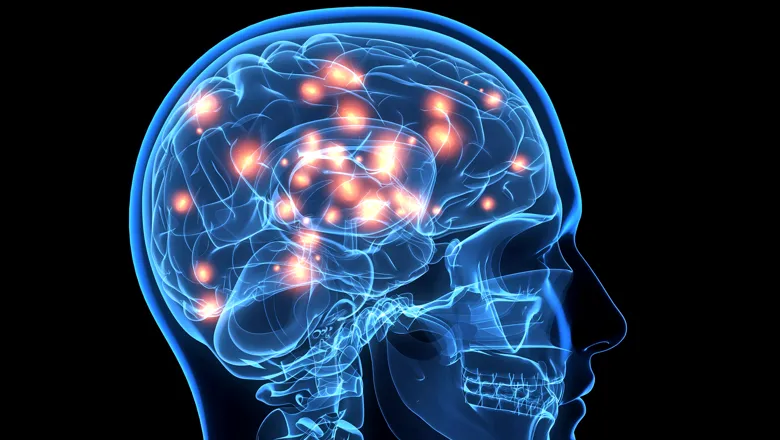 In 2021 a US Phase Three trial by the Multidisciplinary Association for Psychedelic Studies (MAPS) found that 67% of participants no longer qualified for a PTSD diagnosis after receiving three MDMA-assisted therapy sessions.
King's hopes to replicate these findings, laying the groundwork for MDMA therapy to be offered to the general public in the UK. The UK trial is sponsored by MAPS and co-funded by the charity Supporting Wounded Veterans (SWV).
Trauma illnesses can be a difficult to treat, as talking therapies require participants to revisit traumatic events in order to overcome them, risking re-exposure to the experiences that caused the initial harm. Current conventional treatments are only effective in 30% of cases. The use of MDMA, when used in a clinical environment and with the support of a trained therapist, allows the patient to revisit their trauma without becoming overwhelmed, thereby increasing the likelihood that the therapy is effective.
An initial group of five UK military veterans with experience of severe and complex PTSD have been recruited to take part in the Phase Two trial, with each participant receiving a combination of MDMA (a psychoactive drug that can produce feelings of euphoria in users) and established talking therapies. Phase Three will introduce additional participants. Over the course of two trials (Phase Two and Phase Three) the researchers hope to establish the safety and efficacy of this innovative approach for veterans living with what can be a severe and chronic condition.
"Serving military personnel are exposed to difficult conditions, and their risk of exposure to traumatising events is much greater than the average member of the public. Unfortunately, current treatments for PTSD aren't effective for a significant number of people living with trauma, leaving a large number of people without the means of properly managing what can be extremely severe symptoms."– Dr James Rucker, Consultant Psychiatrist and Senior Clinical Lecturer in mood disorders and psychopharmacology at King's IoPPN
Stuart, a Royal Air Force Veteran of 30 years, was medically discharged with PTSD in 2015. He said, "I would like to be spontaneous and be able to live my live in a natural manner, rather than this stilted, frightened way. I have to plan everything around how I might react to any situation, like a crowded place, or sudden noises. I avoid social gatherings, which makes for a very considered and planned life. It can be quite insular as I end up avoiding everything."
In January 2022, MDMA-assisted therapy for the treatment of PTSD was awarded an Innovation Passport by the Medicines and Healthcare products Regulatory Agency (MHRA), the entry point to the Innovative Licensing and Access Pathway (ILAP) which aims to accelerate time to market, facilitating patient access to treatments.
The trial is possible due to the fundraising efforts of Supporting Wounded Veterans, who, through their Pioneer Programme appeal, launched in December 2020, raised £1.5m to enable the trials to take place. The Pioneer Programme appeal received support from numerous organisations including the Forces in Mind Trust who awarded it £250,000, as well as the NHS and the Garfield Weston Foundation.
Gilly Norton, Chief Executive of Supporting Wounded Veterans said, "SWV is delighted to be looking at innovative treatments for PTSD which we hope may move the dial forward for victims of trauma. If successful, these trials will benefit many people as well as those veterans who have served their country and who have been desperately looking for effective treatment for many years."
/Public Release. This material from the originating organization/author(s) may be of a point-in-time nature, edited for clarity, style and length. The views and opinions expressed are those of the author(s).View in full
here
.