Leading clinicians and researchers have worked with young people to come up with tips to help manage feelings of sadness.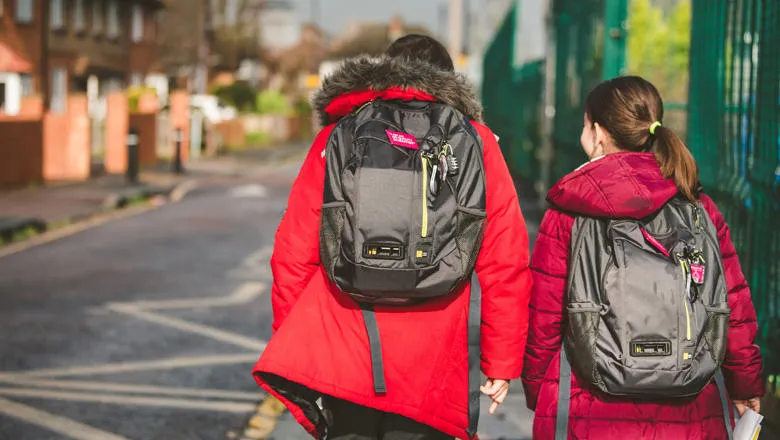 Leading mental health clinicians and researchers from the Institute for Psychiatry, Psychology & Neuroscience (IoPPN) at King's College London have worked with young people to come up with tips to help manage feelings of sadness in the context of the Covid-19 pandemic.
The 75 second video is part of the KeepCool series – three films aimed at people aged 14-24 which have been shaped by members of the McPin Foundation's Young People's Network, working with child and adolescent mental health experts and leading creative production and social media companies.
According to recent statistics by the ONS, young adults aged 16 to 29 were the age group most likely to experience depressive symptoms in the first part of 2021 (34%) and to show increase in symptoms from before the pandemic. The new KeepCool film on sadness was developed to address these mental health needs in young people.
KeepCool focuses on fundamental emotions — anxiety, sadness, and anger — that everyone experiences, but which can become overwhelming if you don't know how to process them properly.
The KeepCool films explore how young people experience strong emotions and provide tips on how to manage and overcome them, empowering young people to take action to improve their mental health and, at the same time, helping to address the stigma.
"The first film in our series which focused on anxiety released earlier this year has been watched more than 75,000 times and has reached over 2.5 million people. "We hope this next film, which deals with sadness, will support young people as they process the feelings brought up over the past year." "The films will help adolescents respond to difficulties in an emotionally healthy way and build resilience."– Professor Andrea Danese, Professor of Child & Adolescent Psychiatry at King's College London
The project is funded by UK Research and Innovation. The IoPPN has worked with SLaM, the McPin Foundation, the production company TOAD and social media experts Passion Digital. Young people co-produced the material through workshops and active engagement in content production and promoting the films.
Ashlea, a McPin Young People's network member, said, "Working on the KeepCool Project has been a really wonderful experience. The team at McPin have facilitated an open and comfortable space which allowed me to be honest in sharing my mental health experiences. Our personal experiences have been used to directly shape the project and film."
Dr Dan Robotham, Deputy Research Director at McPin said, "The KeepCool project has been a great opportunity to collaborate with young people to develop the video series. We have had many discussions with the young people, content designers, clinicians and academics to strengthen the format and messaging as much as possible. I hope the videos will be helpful to young people out there who are struggling with new, or more intense, feelings and emotions during the pandemic, and beyond."
SLaM, King's College London, the Maudsley Charity and other partners are developing a specialist child and adolescent mental health centre which will open in 2023. Many of SLaM's clinicians will provide treatment for young people from the Pears Maudsley Centre for Children and Young People while working alongside Europe's largest team of child and adolescent mental health researchers.
Both films and more information are available at https://kcl.ac.uk/research/keepcool. A final film in the series – containing tips on managing anger – will be available on the same site next month.
The project is funded by the government's Strategic Priorities Fund and is delivered by the Medical Research Council with the Arts and Humanities Research Council and Economic and Social Research Council as part of UK Research and Innovation.
/Public Release. This material comes from the originating organization and may be of a point-in-time nature, edited for clarity, style and length. View in full
here
.