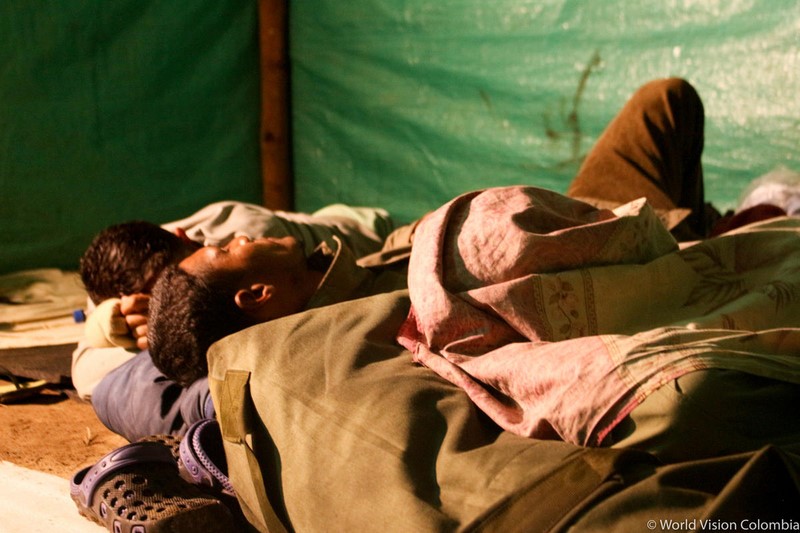 World Vision has called for urgent access for humanitarian aid to Venezuela and warned against the use of children for political leverage.
"As a humanitarian organisation with nearly 70 years of experience globally, we are deeply concerned about the precarious conditions experienced by children and their families who are fleeing Venezuela, and by those who remain in the country, as a result of the acute social, economic and political crisis in Venezuela, which requires urgent humanitarian aid," said Regional Leader of World Vision in Latin America and the Caribbean, Joao Diniz.
Political and economic instability has severely shaken Venezuela to its core. Food shortages, lack of medicine and violence have forced an increasing number of Venezuelans to flee the country and seek safety in neighbouring countries such as Colombia, Brazil, Peru and Ecuador.
"We believe that the urgent needs of children and their families should not be leveraged for political purposes, and that there can be no further delay to meeting their basic humanitarian needs. Our prayers are with the Venezuelan people – both those who remain in the country, and those in the diaspora."
Host countries are struggling to attend to the needs of fleeing Venezuelans, who arrive with whatever they were able to carry with them along the journey. Children are among those in urgent need of humanitarian assistance and seek protection from exploitation and violence.
More than four million migrants and refugees have left Venezuela over the past 3 years according to the United Nations. Currently, an estimated 35,000 cross its border daily to access education or health care, purchase essential supplies, or earn money for their families. Most return to Venezuela each night, but an estimated 5,000 each day leave the country permanently in search of at a better life in other countries of the region.
"Given the urgent need to provide humanitarian assistance to children at risk and their families, World Vision reaffirm its commitment to provide humanitarian assistance to migrants and refugees arriving each day at the border communities of Colombia, Peru, Brazil and Ecuador. They are suffering from severe malnutrition, diseases, and a lack of access to basic health services, education and sanitation", according to Joao Diniz.
World Vision urges the international community and the Venezuelan people to seek democratic solutions through the path of dialogue and peace. "In the meantime, we will continue our efforts to provide assistance to the most vulnerable children and their families in border communities.
/Public Release. View in full
here
.