The EU funded project will utilise new wearable technology and smartphone apps to obtain real time data from adults with ADHD
The ART-CARMA (ADHD Remote Technology (ART) study of cardiometabolic risk factors and medication adherence) project, led by a research team at King's College London, will use real-time data, gathered over 12 months, with a long term aim of improving the management of cardiometabolic disease in adults with ADHD, and to improve ADHD medication treatment adherence and the personalisation of treatment.
At King's, we have recently developed and piloted a new ADHD Remote Technology ('ART') system. ART-CARMA is an exciting new direction for this research programme: we can now apply the remote monitoring measures to a large clinical study of cardiometabolic risk factors and medication adherence in adults with ADHD. We are looking forward to working closely with Professor Toni Ramos-Quiroga, who will lead the second data collection site in Barcelona; SME Empatica that provides a novel wearable device for the project; and the partner patient organisations; as well as with the wider TIMESPAN project team– Professor Jonna Kuntsi, ART-CARMA Lead and Professor of Developmental Disorders & Neuropsychiatry at the Institute of Psychiatry, Psychology & Neuroscience at Kings
Attention Deficit Hyperactivity Disorder (ADHD) is a common neurodevelopmental disorder that persists into adulthood in a significant proportion of individuals clinically diagnosed in childhood, affecting between 2-5% of adults. Emerging evidence points at a strong association and shared genetic traits between adult ADHD and cardiometabolic diseases like obesity, Type-2 Diabetes and cardiovascular disease which, when inadequately treated, can lead to adverse outcomes and substantial costs for society. However, there is currently a dearth of guidance and knowledge about appropriate management of cardiometabolic disease in ADHD.
Use of Remote Assessment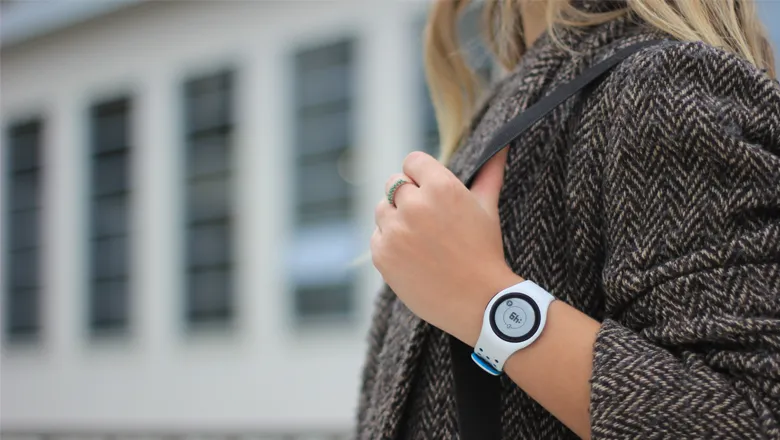 There have been extraordinary advances in recent years in the capability of monitoring individuals using wearable devices and via sensors in smartphones. These advances mean that mobile tools, with appropriate platform infrastructures supporting them, can offer wide-ranging, novel opportunities for both clinical and research measurement, from early 'smoke alarms' that aim to avert negative clinical outcomes to unobtrusive, real-time, multi-parametric measurement of disease progression.
It's great to be applying our open source mobile health platform, RADAR-base, developed as part of the RADAR-CNS programme, to another disorder area– Professor Richard Dobson, ART-CARMA Investigator and Professor of Medical Bioinformatics at Institute of Psychiatry, Psychology & Neuroscience at Kings
The data from remote assessment will be gathered from 300 adults with ADHD, with 150 recruited in London by King's College London and the second cohort recruited in Barcelona by partner institution Vall d'Hebron Research Institute. The technology will be used to obtain real-world data from the patient's daily life on the extent to which ADHD medication treatment and physical activity, individually and jointly, may influence cardiometabolic risks in adults with ADHD. This will provide new insights into disease patterns and help improve the safety and effectiveness of pharmacological (i.e. ADHD medication treatment) and non-pharmacological (eg. physical activity) interventions for patients with ADHD and co-occurring cardiometabolic disease.
In addition, the project will seek to obtain valuable real-world data from the patient's daily life on adherence to pharmacological treatment and its predictors and correlates, over a remote monitoring period of 12 months that starts from pre-treatment initiation. This data will be used to improve the management of cardiometabolic disease in adults with ADHD, and to improve ADHD medication treatment adherence and the personalisation of treatment.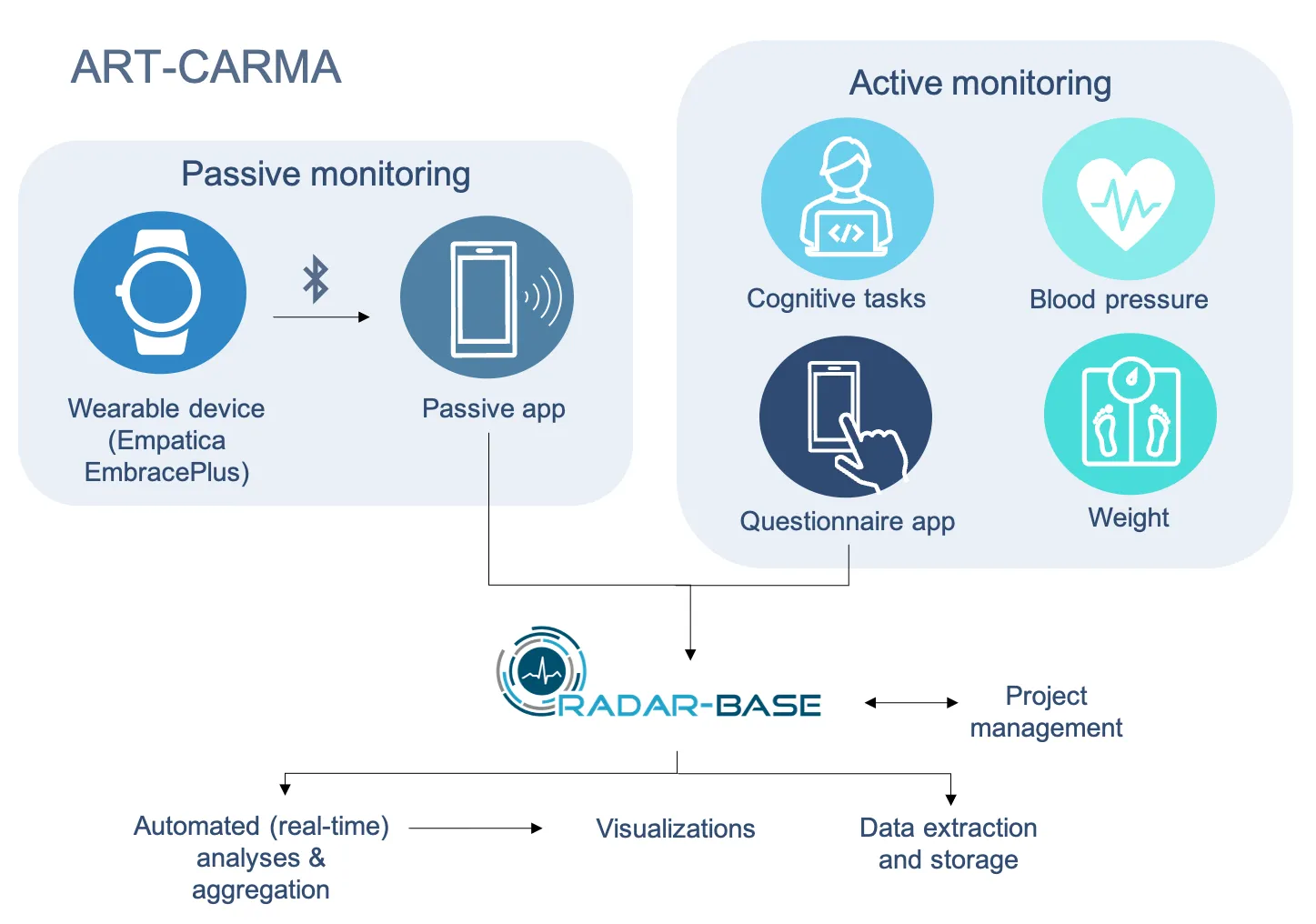 About TIMESPAN
The ART-CARMA project forms a part of TIMESPAN: a 5-year-long, collaborative research programme with 17 partner institutions across Europe and the world. TIMESPAN's objective is to advance the management of patients with ADHD, who also suffer from cardiometabolic disease by improving available treatments and risk stratification.
TIMESPAN seeks to address the main objective using existing large-scale cohort studies and linked electronic health record databases in multiple countries with different health care systems. The combined use of unparalleled data sources and new technologies for data collection, management and analysis will identify optimized and personalized treatment approaches across multiple disciplines that will minimize harm and maximize positive changes, both in disease prognosis and to improve treatment continuity.
TIMESPAN is an ambitious project with many innovative aspects. ART-CARMA takes us beyond the state-of-the-art by using remote measurement technology to obtain real-time and multi-parametric measurements of ADHD medication treatment, physical activity and cardiometabolic risks– Professor Henrik Larson, TIMESPAN Coordinator and Professor of Epidemiology at Örebro University
TIMESPAN is expected to improve the clinical outcomes, as well as quality of life in adult ADHD patients with co-occurring cardiometabolic disease first and foremost. But it will also serve to facilitate developments of new technological tools for advanced data management, monitoring and analytics for European stakeholders.
TIMESPAN has received funding from the European Union's Horizon 2020 research and innovation program under grant agreement No. 965381. The above reflects only the view of the authors, and the European Commission is not responsible for any use that may be made of the information it contains.
/Public Release. This material from the originating organization/author(s) may be of a point-in-time nature, edited for clarity, style and length. The views and opinions expressed are those of the author(s).View in full
here
.