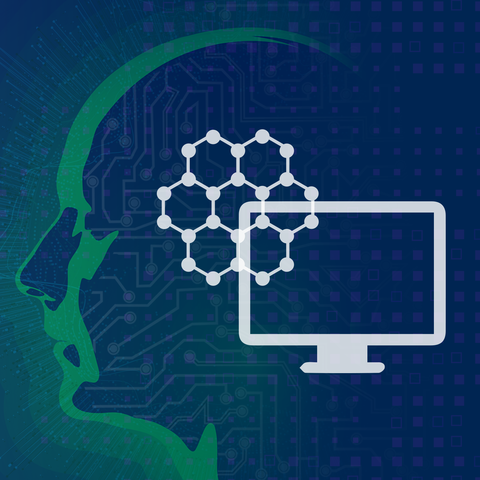 When the words "artificial intelligence" (AI) come to mind, your first thoughts may be of super-smart computers, or robots that perform tasks without needing any help from humans. Now, a multi-institutional team including researchers from the National Institute of Standards and Technology (NIST) has accomplished something not too far off: They developed an AI algorithm called CAMEO that discovered a potentially useful new material without requiring additional training from scientists. The AI system could help reduce the amount of trial-and-error time scientists spend in the lab, while maximizing productivity and efficiency in their research.
The research team published their work on CAMEO in Nature Communications.
In the field of materials science, scientists seek to discover new materials that can be used in specific applications, such as a "metal that's light but also strong for building a car, or one that can withstand high stresses and temperatures for a jet engine," said NIST researcher Aaron Gilad Kusne.
But finding such new materials usually takes a large number of coordinated experiments and time-consuming theoretical searches. If a researcher is interested in how a material's properties vary with different temperatures, then the researcher may need to run 10 experiments at 10 different temperatures. But temperature is just one parameter. If there are five parameters, each with 10 values, then that researcher must run the experiment 10 x 10 x 10 x 10 x 10 times, a total of 100,000 experiments. It's nearly impossible for a researcher to run that many experiments due to the years or decades it may take, Kusne said.
That's where CAMEO comes in. Short for Closed-Loop Autonomous System for Materials Exploration and Optimization, CAMEO can ensure that each experiment maximizes the scientist's knowledge and understanding, skipping over experiments that would give redundant information. Helping scientists reach their goals faster with fewer experiments also enables labs to use their limited resources more efficiently. But how is CAMEO able to do this?
The Method Behind the Machine
Machine learning is a process in which computer programs can access data and process it themselves, automatically improving on their own instead of relying on repeated training. This is the basis for CAMEO, a self-learning AI that uses prediction and uncertainty to determine which experiment to try next.
/Public Release. The material in this public release comes from the originating organization and may be of a point-in-time nature, edited for clarity, style and length. View in full
here
.