Researcher Tracy Smith, Ph.D., was surprised to see just how many young vapers in a national survey want to kick the habit. "A significant portion of them, 45%, are seriously interested in quitting. And a quarter of them tried to quit in the past year."
Smith, an assistant professor in the Department of Psychiatry and Behavioral Sciences at the Medical University of South Carolina, led the study. The results are summarized online in the journal JAMA Pediatrics. The researchers used data from the Population Assessment on Tobacco and Health, PATH, a large, federal project exploring how tobacco use affects Americans' health.
Smith believes the MUSC-led vaping study is the first in the U.S. to gauge the level of interest in quitting and quit attempts among 12 to 17-year-olds. "Many adolescents who vape think it's not very harmful. We expected to find very few would be interested in quitting."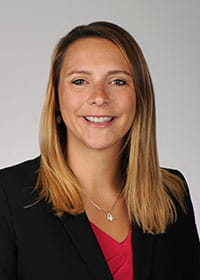 Now that they know there's actually a fairly high level of interest in quitting, Smith said it's important to develop scientifically sound methods to help young people do that.
"It's hard to stop vaping for same reason it's hard to stop using all tobacco products – because nicotine is addictive. We know Juul and products like it are incredibly popular among youth. Those products deliver very high levels of nicotine using a formulation that makes that nicotine easier for an adolescent to use."
The Centers for Disease Control and Prevention says nicotine can affect young people's brain development. E-cigarettes also contain other harmful substances and may raise the risk that young vapers will go on to become smokers.
"We know a lot about interventions that can help adolescents who smoke and use other tobacco products. I think the low hanging fruit is to test whether those also apply to vaping," Smith said.
But she pointed out a key difference between smoking and vaping that may be an important factor in figuring out how to help vapers quit. "When you smoke, you use one cigarette at a time in a discrete period. So it becomes closely tied with certain situations. You go out and take a smoke break in the same location, for example.
"Vaping's not like that. A lot of people who vape are using it everywhere and all the time, because it's easier to do indoors and you don't have to light a vape. It's always available to you."
Smith is part of a team of nicotine and tobacco researchers in Charleston. "MUSC has an incredibly strong group with a variety of different focuses within tobacco research. It's one of the things that attracted me to coming to MUSC. We are positioned to be a leader in this area."
Based on the results of the vaping study, they're working on proposals for possible ways to help young people quit vaping. "We know that nicotine vaping products are the most commonly used tobacco product in this age group, and some of these people want to quit. Health care providers need to have interventions they can offer them."
/Uni Release. This material comes from the originating organization and may be of a point-in-time nature, edited for clarity, style and length. View in full
here
.