An Anglo-Indonesian research consortium that unites the countries' leading experts to tackle global challenges including pandemics, food security and climate change is to host the UK-Indonesia Interdisciplinary Sciences Forum to discuss effective strategies for Covid-19 vaccination programmes.
The online forum being facilitated by the UK Indonesia Consortium for Interdisciplinary Sciences (UKICIS), led by the University of Nottingham, in collaboration with the University of Warwick, Coventry University, and three Indonesian leading universities — Institut Teknologi Bandung, IPB University, Universitas Gadjah Mada — and the Embassy of the Republic of Indonesia, will gather experts from both the UK and Indonesia to share challenges and successes from the two countries in delivering vaccines to a combined population of more than 300 million people.
The forum on Thursday 25 February, through its interdisciplinary approach, will aim to foster closer cooperation and networks between Indonesia-UK stakeholders in sharing the best practices to raise public awareness on Covid-19 virus mutations and variants, to strengthen track and trace in order to prevent further spread of new variants as well as to discuss efficacy of vaccine boosters against new virus variants.
Pivotal role
Among the high-profile speakers at the event will be Nigel Adams MP, Minister for Asia in the UK's Foreign, Commonwealth & Development Office (FCDO); Professor Bambang Brodjonegoro, Indonesian Minister of Research and Technology; Prof Carole Mundell, UK Chief International Science Envoy, Prof Ali Ghufron Mukti, President Director of the Health Social Security Administration (BPJS) / Chairman of the Covid-19 Research and Innovation Consortium; and Professor Dame Jessica Corner, Pro-Vice-Chancellor for Research and Knowledge Exchange at The University of Nottingham.
Those joining the forum will also hear from Dr Desra Percaya, Ambassador of the Republic of Indonesia to the UK, and Owen Jenkins, Ambassador of the United Kingdom to Indonesia.
The UKICIS coordinator, Dr Bagus Muljadi, Assistant Professor at the University of Nottingham, will open the forum and give a progress report stressing the pivotal role of Indonesian scientific diaspora in strengthening the bilateral relationship between the UK and Indonesia. This consortium is a testament to diaspora's soft power which if harnessed properly can help strengthen Indonesia's innovation and technology through enhanced global research partnerships. the UKICIS is an inclusive organisation. Moving forward, it will seek to recruit more member universities in the UK and Indonesia – creating a truly global environment where staffs and students can freely exchange ideas and collaborate in research.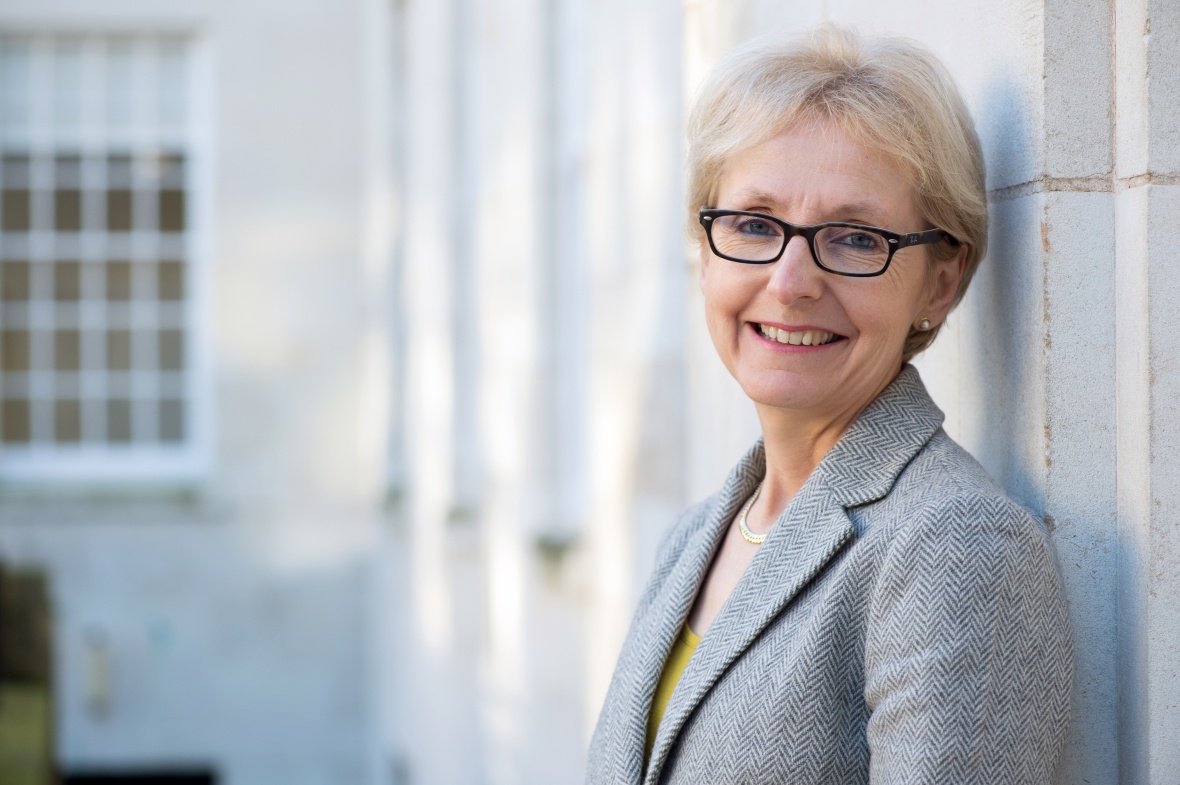 International collaboration is key to understanding and tackling the pandemic and this forum is an example of science diplomacy at its best.
She added: "Bringing together leading figures from both the UK and Indonesian governments and academic community, through this forum we are not only seeking to address mutual challenges presented by the pandemic but also deepening the growing science partnership between the UK and Indonesia.
"The University of Nottingham has more than 50 active research projects related to Covid-19, and I am delighted that we are increasingly working with our partners in Indonesia, a country of strategic importance to the University."
The forum will be opened by the signing of a Memorandum of Understanding by all the UKICIS members and the official launch the UKICIS website – www.ukicis.org.uk
Pioneering partnership
Within the next 25 years, UKICIS aims to become a beacon for knowledge exchange and tech transfer between the two countries.
It brings together the best of Indonesian academic talent at the Universities of Nottingham, Warwick and Coventry, together with those at Institut Teknologi Bandung, IPB University and Gadjah Mada University in Indonesia. These founding members are supported by the Indonesian Embassy in London, the British Embassy in Indonesia, and the Indonesian Ministry of Research and Technology/National Agency for Research and Innovation.
This pioneering development builds on a science and technology research and innovation partnership agreement that was signed between the UK and Indonesian governments in August 2020.
UKICIS will assist the implementation of that five-year agreement; and support research partnerships between the UK and Indonesia. The consortium will also develop and enhance Anglo-Indonesian educational, economic and cultural links through outreach activities and community engagement.
Speaking ahead of the forum on vaccinations, Professor Arif Satria, Rector of IPB University said: "The consortium is so special since Indonesian diaspora academics in the UK played such a significant role during the establishment and we agree through their role to build global resilience against pandemics."
Professor Panut Mulyono, Rector of Universitas Gadjah Mada, added: "Collaboration between Indonesia and UK has been a long tradition. UKICIS is even more special as it is supported by Indonesian diaspora working in British universities. With the signing of the MoU, I am confident the ties will be stronger, and we will be able to transform this agreement into executable and impactful collaboration."
Prof. Reini Wirahadikusumah, Rector, Institute Teknologi Bandung commented: "The consortium provides a platform for Indonesia and UK universities to use advances in research and technology as well as to bridge the gap through outreach activities and stronger community engagement."
Unique local knowledge
Echoing the comments of other partners, Professor Christine Ennew OBE, Provost at the University of Warwick added: "Global challenges such as food security, the climate emergency, and disease pandemics can only be properly addressed through true international collaboration – different countries and institutions pooling their expertise, their resources, and their unique local knowledge.
"The UK-Indonesia research consortium will serve to further connect our two countries in this way, establishing a research and educational network that will seek to tackle widespread social and scientific issues, from urban rehousing and women's empowerment to energy and protecting crops."
Professor Richard Dashwood, Deputy Vice-Chancellor of Coventry University, said: "Coventry University is delighted to be one of the founding member universities of the UKICIS. Interdisciplinary research is central to our strategy and we are looking forward to working with our UK and Indonesian colleagues to address some of the key global challenges associated with the current pandemic. We welcome this opportunity to combine our expertise, with those of our partners in the UK and Indonesia, to help combat common challenges on an international scale and help build a resilient future for both countries."
The forum will be broadcast live and recorded via YouTube on Thursday 25 February at 09.00 GMT/16.00 WIB on the KBRI London TV YouTube channel at https://youtu.be/QPWo2CGwBzg
/Public Release. This material comes from the originating organization and may be of a point-in-time nature, edited for clarity, style and length. View in full
here
.