A materials expert at the University of Nottingham has secured over £2.1m to develop new coatings for use in aerospace that could cut jet plane CO2 emissions and help spacecraft built for humans venture further into our solar system.
Dr Tanvir Hussain has received the five-year fellowship – funded by the Engineering and Physical Sciences Research Council – to find new modelling and processing techniques that will overhaul the design and manufacture of advanced ceramic materials for the next-generation of air and space travel. The long-term vision is to build a Centre of Excellence in Ceramic Coatings at the University.
"Ceramics are an important group of materials and their processing into aerospace coatings and components requires specialist techniques. Current approaches for new materials discovery and production are wasteful, costly and energy inefficient."
Using Artificial Intelligence (AI) and advanced chemistry, Dr Hussain will influence the molecular architecture of ceramic materials to tailor their properties and to make them more durable and sustainable.
To facilitate widespread industrial uptake, the project aims to produce bespoke ceramic coatings designed and manufactured with thermal, electrical and environmental barrier properties that can be fine-tuned to their desired applications in aerospace.
This includes:
thermal barrier coatings to protect superalloys from high temperatures
environmental barrier coatings to protect ceramic composites from steam
electrolytes for fuel cells and solar cells in auxiliary power generation for electric aircraft
insulating coatings for electric motors for the electrification of aircrafts
corrosion and wear-resistant coatings for various critical components in aero-engines
"The research will lead to the creation of products for the aerospace industry with improved properties, performances and reduced materials processing times; that can be manufactured in large volumes at a fraction of a cost of today's methods," adds Dr Hussain.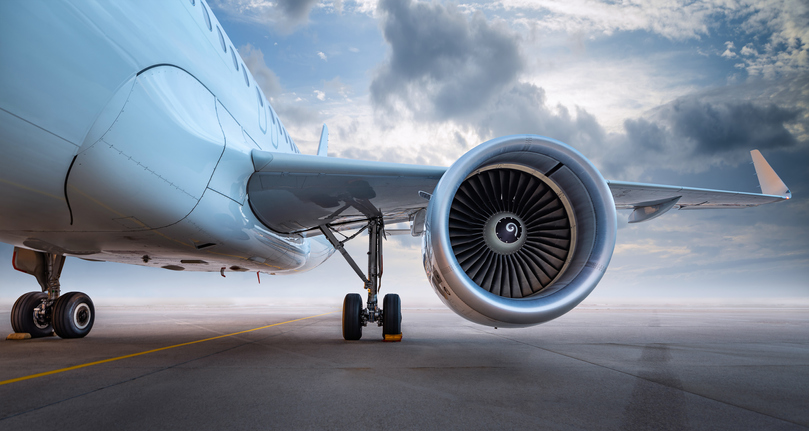 According to current figures, flights produce 915 million tonnes of CO2 worldwide and aviation is responsible for 12 per cent of CO2 emissions from all transport sectors. The International Civil Aviation Organization has aspirational goals for reducing the climate impact of global aviation by improving fuel efficiency by two percent annually by 2050. Advanced ceramic coatings with bespoke functionalities are essential for this ambitious goal and any future electrification of aerospace propulsion.
Jet engines increasingly operate at very high temperatures to improve thermodynamic efficiency and reduce pollutant emissions. However it's an approach that can reduce the lifespan of the engine and its parts and lead to more maintenance checks and less flying time – both of which costs huge sums to airlines and engine manufacturers. Ceramics coatings are able to withstand searing heat, which makes then valuable in aero engine componentry.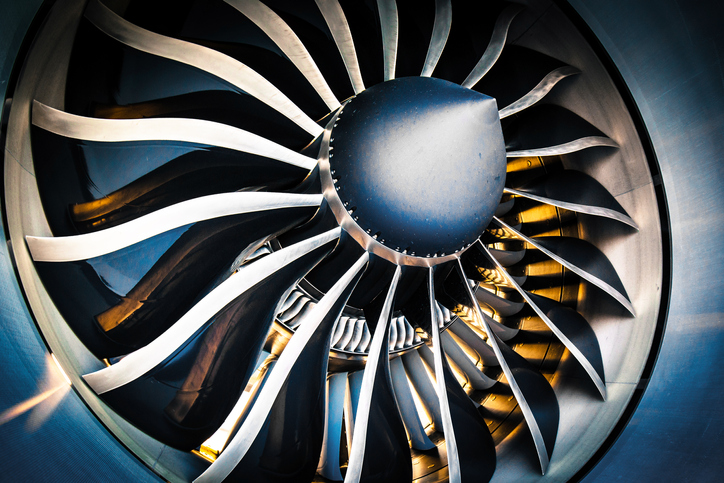 Ceramic coatings are already, for example, applied to air-cooled metallic (superalloys) turbine blades. The blades rotate 10,000 times per minute, reaching 1,300oC in operation — it is equivalent of taking an ice-cube from the freezer, placing in a hot oven, and expecting it not to melt. Without ceramic coatings, there can be no air travel or flight to Mars. Despite being typically as thin as human hair (1/5 of a millimetre), ceramic coatings have very low thermal conductivity, which allows for a drop of 200-300oC between the gas and the metal surface temperature, which enables blades to operate even in inhospitable environments.
Similarly, ceramic material is widely used as a thermal barrier coating on rocket engine nozzles, however the chemistries and manufacturing methods involved date back to the 1960-70s and are not advanced enough to support commercial space travel. Guided by AI, Dr Hussain will develop new chemistries for ceramic coatings that make rocket engines more efficient and reusable – helping to make deep space travel accessible for humans.
"This new EPSRC fellowship is a significant milestone in Nottingham's ambition to be a recognised centre for excellence in advanced materials engineering. Through innovation, the research will support the post-pandemic recovery of the aerospace sector and positively impact the CO2 efficiency of flight and space exploration in future years."
The Propulsion Futures Beacon at the University has recently invested in three state-of-the-art automated coating booths and the UK's only Suspension Plasma Spray (SPS) facility. This million pound investment in infrastructure will enable the researchers at Nottingham to develop brand new coatings for the aerospace sector.
Project partners includes:
/Public Release. This material comes from the originating organization and may be of a point-in-time nature, edited for clarity, style and length. View in full
here
.