The next time you find yourself at a Friday night dock party at Crosby's Fish and Shrimp, singing along to Lowcountry band Wildflower Station's rendition of "These Boots Are Made for Walkin'," take a look at singer Wanda Suggs.
You'll see a woman who loves singing, who met her husband while bowling and doesn't let him win, who put a pool table in her front room so her nephews would have an activity besides video games when they came over, who put in a solid 36 years with the U.S. Postal Service and who is living a fairly normal life – despite multiple myeloma – because of a clinical trial at MUSC Hollings Cancer Center.
"The MajesTEC-3 trial that Wanda is on is, I think, really game-changing as it's evaluating the role of immunotherapy to harness the ability of the immune system by redirecting white blood cells to kill cancer. It's very cutting edge and will, perhaps, one day lead to a cure for cancer," said Hamza Hashmi, M.D., a hematologist/oncologist who specializes in multiple myeloma. Hematologists focus on blood and lymphatic cancers.
Suggs said she's grateful that her treatment has been relatively smooth.
"I know it's cancer, but I've had many friends go through breast cancer, and their chemo is just so bad," she said. "And I've been blessed because mine hasn't been like that."
Multiple myeloma diagnosis
Multiple myeloma is a cancer of plasma cells, part of the immune system. Abnormal plasma cells, or multiple myeloma cells, start to build up in the bone marrow, where plasma cells are made. They begin to form tumors in bones as well as prevent the bone marrow from manufacturing healthy blood cells.
Multiple myeloma represents less than 2% of all cancer diagnoses. Statistics show it's more common among Black Americans and men, but no one knows why that is. Researchers don't yet know exactly what causes multiple myeloma, and it is considered an incurable cancer because it tends to relapse. However, some patients can have a long-lasting remission, and that is what Hashmi hopes this clinical trial will give to Suggs.
Suggs was first diagnosed in 2020.
It started with a weird pain in her neck as she was rinsing her hair in the shower. Then it progressed to a rib popping out when she bent down at work to measure the mail, and eventually, the pain got so bad that colleagues started asking if she was going to make it through the day.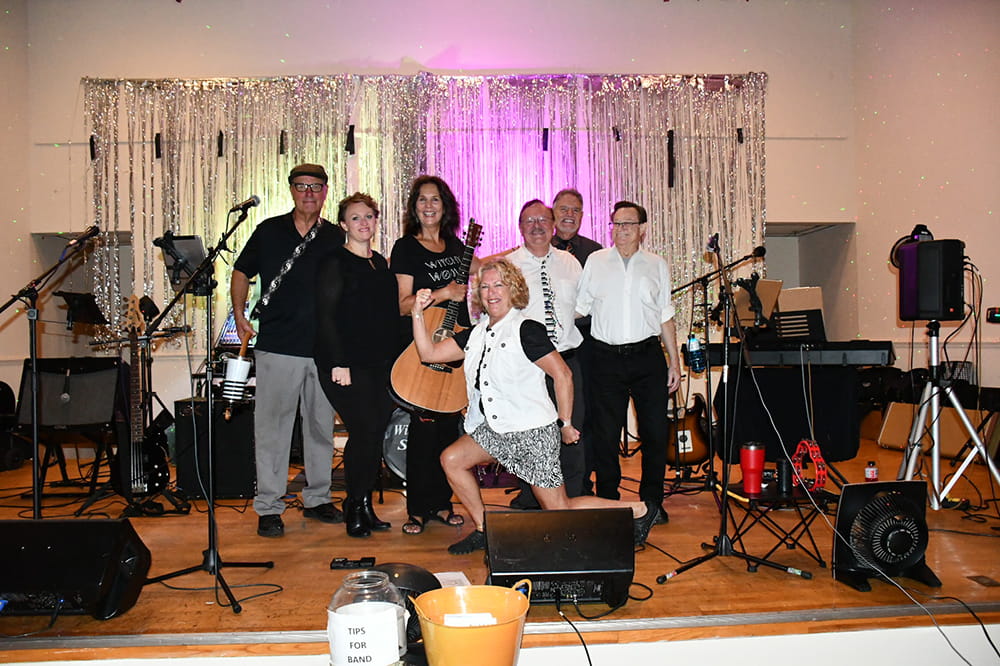 Finally, at an appointment with her primary care doctor, she mentioned all the weird pains she was having, and the doctor decided to order an X-ray of her upper spine. What appeared on those images prompted an immediate order for an MRI the following day.
"When he called me, he was like, 'Don't do anything strenuous, pull in carts or whatever.' And he said, 'If I had a C-collar in my office, I would come put it on you right now,'" Suggs recalled.
After the MRI, the doctor immediately set her up with a neurology appointment.
At the neurology appointment, Suggs got an answer to all of her odd pains.
"He said, 'You have a tumor on your neck. On your third vertebrae. It's pretty much eaten away your vertebrae in your neck. So we've got you set up. I just got off the phone with a neurosurgeon at MUSC, and he said for you to come straight downtown, don't stop for lunch, and admit yourself into the emergency room,'" Suggs recalled.
Within a few hours, Suggs was in a hospital room, and by the end of the week, she'd had surgery. Less than a month later, she began chemotherapy to kill off all of the cells in her bone marrow, then received a stem cell transplant so her body could again produce healthy blood cells.
Suggs initially had a good result from the stem cell transplant and her maintenance chemotherapy. Her cancer remained in remission for nearly two years. But in August 2022, Hashmi had to tell her that the cancer had returned.
Clinical trial
That same month, researchers published results of a clinical trial of a new type of drug called a B-cell maturation antigen (BCMA) bispecific antibody. By October, the U.S. Food and Drug Administration would give accelerated approval for the drug for people with multiple myeloma who had already received at least four types of therapy.
Suggs didn't fit the criteria to receive the drug as approved. But she did qualify for a clinical trial to see if the drug could help people before they went through four types of therapy.
"It's approved for heavily pretreated relapsed or refractory myeloma, and it has shown some great outcomes, great efficacy and a good safety profile," Hashmi said. "Hence, we are exploring whether we can give it to patients in their earlier lines of treatment to reap the benefits of this novel immunotherapy."
The drug, named teclistamab, is given in combination with daratumumab, a monoclonal antibody. Teclistamab, a bispecific antibody, has two arms. One arm locks onto the BCMA target protein on the surface of multiple myeloma cells while the other grabs T-cells. By bringing the T-cells, a type of white blood cell in the immune system, close to the cancer cells, the bispecific antibody enables the T-cells to kill the cancer cells. Daratumumab, meanwhile, attaches itself to multiple myeloma cells as a signal to the immune system that those cells should be killed.
The treatment is initially given on an inpatient basis because of the possible side effects. After the initial treatment in September, Suggs then had weekly injections. A bout of pneumonia in November was miserable – the drug can leave patients immunocompromised and at risk of infections – but since then, and since moving to every-other-week treatments, Suggs feels OK.
"Once I got past being sick in November, everything's been pretty good since then, and my numbers are down to nothing again," she said.
Hashmi is delighted with how her cancer responded.
"Her myeloma has gone into complete remission within two months of starting this treatment, and she'll probably get into a very deep level of remission that will be sustained for a very long period of time," he said.
By participating in a clinical trial, Suggs is not only helping herself but also future patients, Hashmi said.
"Patients like Wanda are actually making history, by contributing to the science and contributing to the development of modern-day therapeutics for myeloma and changing the treatment landscape of this particular blood cancer," he said.
Reflecting on her cancer journey, Suggs said she's had an easier time than many of the patients she sees in the Hollings waiting room.
"I felt bad because I would be off work, and I'm swimming in the swimming pool, laying out, going in with a nice tan, and these other people have to sit there for, like, three, four hours," she said. "But, you know, the cancer patients that I've seen over the past three years, I've never seen one that's got a bad attitude about it. They're doing what they've got to do to just stay healthy and just stay well."
"But I wouldn't wish cancer on my worst enemy," she added.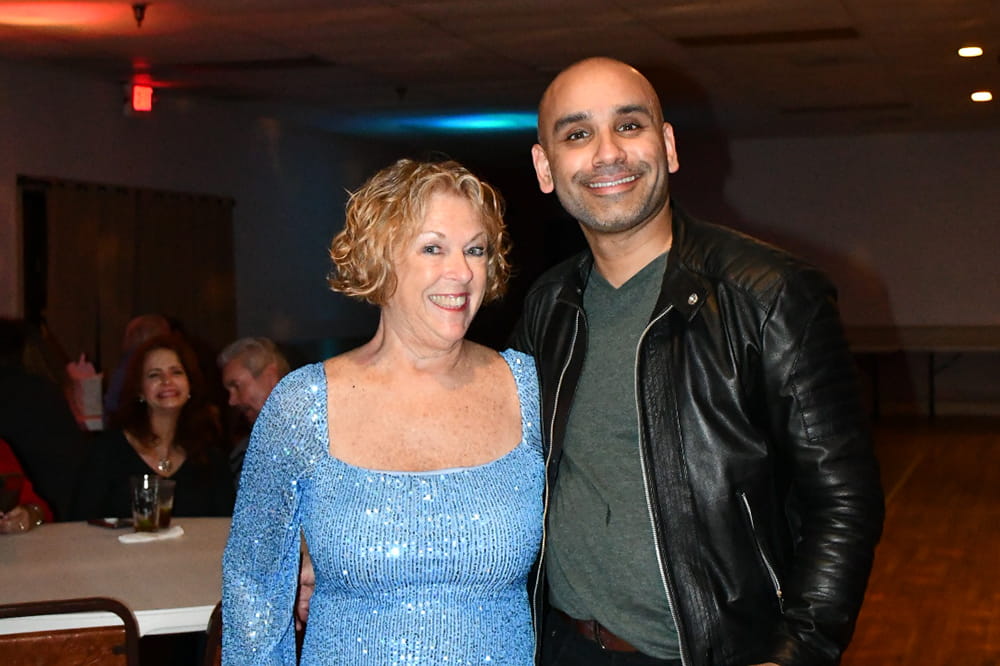 Throughout the ups and downs of her cancer treatment, singing with Wildflower Station has been an anchor for her. The group has performed at local Veterans of Foreign Wars (VFW) and American Legion posts, the Charleston Rifle Club and the Elks Lodge, playing the Beatles, the Eagles and more.
"I tell people when they come, 'I promise you that you'll know every song that we sing – every song,'" she said.
And on New Year's Eve, she invited Hashmi to come to a show. It was a heartwarming feeling to be greeted by all of her friends and family, Hashmi said, and it just reiterated to him the importance of finding new therapies.
"The drugs that are out there, that we are giving to patients, are actually changing what's possible when it comes to how a patient's life is affected," he said. "And they're still going on and making the best of their lives that they have with this cancer."
/Uni Release. This material from the originating organization/author(s) might be of the point-in-time nature, and edited for clarity, style and length. Mirage.News does not take institutional positions or sides, and all views, positions, and conclusions expressed herein are solely those of the author(s).View in full
here
.