Could understanding how we bond with our furry friends help scientists to design robots that can reduce loneliness?
If small robots could be made more doglike by teaching them to play, respond to emotional cues and stay close, it could be the start of creating bonds between human and machine to combat the rising problem of social isolation, new research suggests.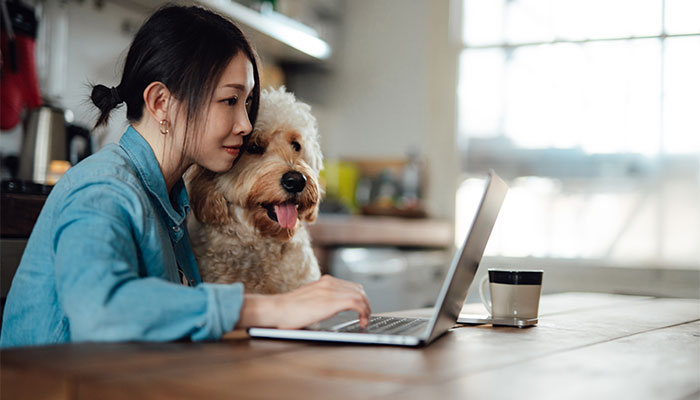 Loneliness antidote: robots with doglike traits are being researched for their potential to provide companionship, and perform tasks in aged care.
Pre-pandemic, loneliness was considered to be most prevalent among older people, but with repeated lockdowns and the shift to working from home, it is increasingly being recognised as an issue for all age groups.
Researchers around the world are looking for ways to tackle the problem, with attention turning to technological solutions involving artificial intelligence, including apps, chatbots, avatars and virtual reality.
And while it may sound like something straight out of science fiction, robots could also be an option, providing a physical presence that could not only offer companionship but potentially provide support like raising the alarm in a medical emergency or carrying out small day-to-day care tasks.
With this in mind, Macquarie University Professor of Human Neuroscience, Emily Cross, and PhD candidate, Katie Riddoch, began looking at the potential for robots in aged care, providing a form of social interaction and allowing people to stay in their own homes longer.
If a lonely person is going to benefit from interacting with a robot, we believe they need to be able to bond with it."
"Developing humanoid robots for tasks like these has proved to be an expensive challenge that is complicated by the extremely high expectations we have thanks to fictional robots," Cross says.
"This has led to a shift in focus towards social robots based on small animals like dogs.
"Having a dog has been shown to be associated with improved mental health and wellbeing, but it's not an option that's open to everyone due to factors like allergies or diseases such as dementia that mean the person can't care for a pet effectively.
"What we're looking for in our research is ways to bridge the gap between seeing a robot as simply a machine to something more. If a lonely person is going to benefit from interacting with a robot, we believe they need to be able to bond with it."
The seven keys to human-dog bonding
Cross and Riddoch began looking at ways to make social robots behave more like the animals they were designed to resemble, beginning with identifying the traits that create and maintain bonds between dogs and their owners.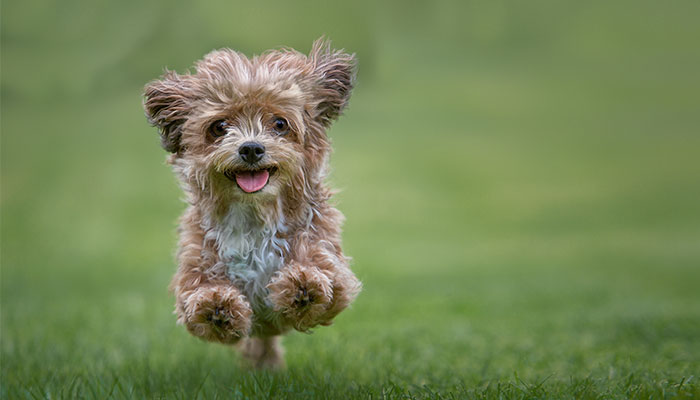 Excited: one of the seven human-dog bonding traits identified in the survey were pets who ran to the door when their owners came home.
Riddoch, who is based at the University of Glasgow in Scotland, surveyed more than 150 dog owners, asking them open-ended questions about their pets' behaviour and what they perceived it to mean, rather than simply asking them what they liked about their dogs, as previous studies had done.
Using the survey responses, Riddoch, Cross and their University of Edinburgh colleague Dr Roxanne Hawkins identified seven types of behaviour that contributed to human/dog bonding. These form the basis of a new paper published in scientific journal, PLoS One.
"Top of the list were activities like playing or going for walks together, which owners perceived as representing shared interests," Cross says.
"The dog choosing to stay close was another key behaviour, as owners read this as the animal being protective or caring.
"More than half of the people surveyed mentioned the importance of their dog communicating with them to let them know what it needed, and offering physical affection.
"The sense of positivity and enthusiasm was also important, in the form of actions like the dog running straight to them when they came home.
"Respondents also perceived what we've called 'attunement' as an important behaviour, where the dog appears to be on the same emotional wavelength and responds to the owner's moods – doggy empathy, if you like."
Robot bonding goals
Using this list of bonding behaviours, the team programmed a MiRo‑E robot, which looks something like a cross between a rabbit and a dog, then tested how dog owners reacted to it. The results of this study were published on September 28, 2022.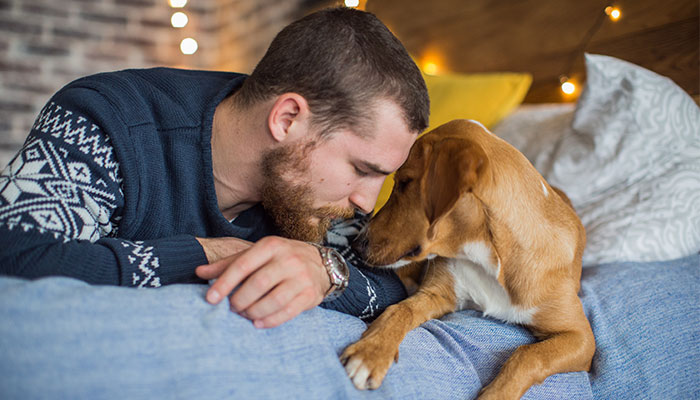 "We're not suggesting that robots could replace dogs, because obviously there are aspects of being with a living creature that robots can't simulate," Cross says.
"We're not even trying to completely reproduce dogs' behaviour in robotic form, but we do think robots that exhibit some of these doglike traits could offer benefits for people who don't have the option of having a real dog.
"We hope that our research will contribute, even in a small way, to people being able to relate better to robots."
Emily Cross is a Professor of Human Neuroscience in Macquarie University's School of Psychological Sciences, and the MARCS Institute for Brain, Behaviour and Development at Western Sydney University
/Public Release. This material from the originating organization/author(s) may be of a point-in-time nature, edited for clarity, style and length. The views and opinions expressed are those of the author(s).View in full
here
.