A research team led by Prof. CHEN Chunying from the National Center for Nanoscience and Technology (NCNST) of the Chinese Academy of Sciences (CAS) has been exploring the chemical and biophysical properties of protein corona in nanomedicine.
Their perspective article was in the journal J Am Chem Soc.
Once the nanoparticles enter the organism, their surface will quickly adsorb protein molecules to form "nano-protein corona". The presence of protein corona will affect and regulate the behavior of the nanoparticles in the organism, their metabolic processes and ultimate fate in vivo, and then affect the biomedical function of nanopharmaceuticals.
The formation of the protein corona is influenced by nanomaterials and their physicochemical properties, including size, structure, crystal form and type of surface modified molecules, electrical charge, chirality, etc. At the same time, these properties will affect the site of interaction between biomolecules and nanomaterials, molecular orientation, and biological activity.
In recent years, the research team developed the characterization methods involving isotope labeling, synchrotron radiation scientific devices, spatial multi-omics methods and other highly sensitive and high-resolution in situ quantitative methods to reveal the adsorption law as well as chemical biological characteristics of nano-protein coronas.
In this article, the researchers discussed the complex interplay between nanoparticles and their biological microenvironments. They summarized the chemical and biophysiological characteristics of nano-protein coronas, as well as the latest analytical techniques for determining the abundance, composition and transformation of protein coronas.
They also elaborated nanoparticles across cell and paracellular uptake pathways modulated by the protein corona, and highlighted the mechanism of different serum proteins mediating precise targeted delivery.
Finally, the researchers discussed prospects of how to use the chemical properties of nano-protein coronas to guide the design of safe and effective nanomedicines.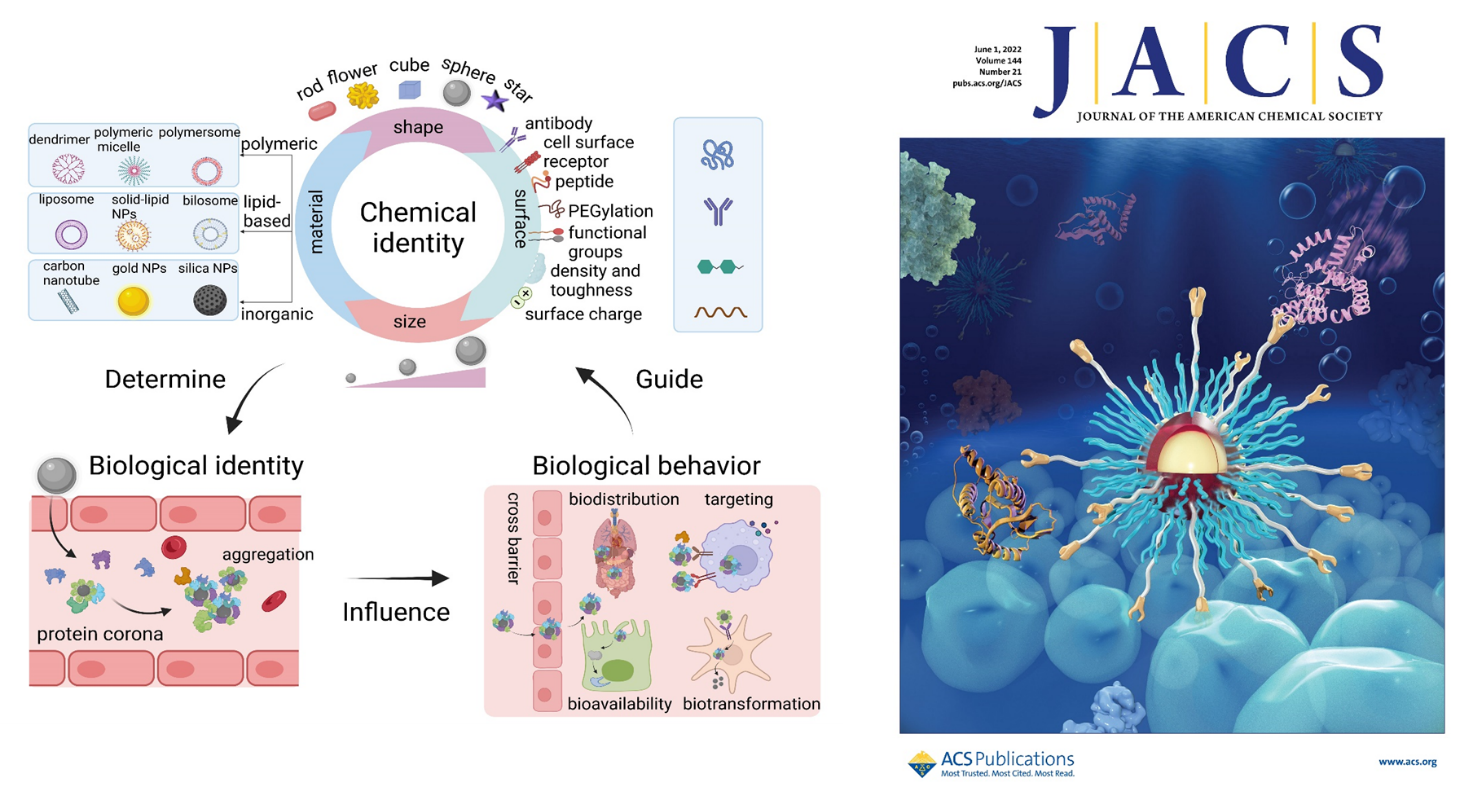 The chemical identity of nanoparticles affect their protein corona properties, which in turn determine their biological identity and influence subsequent biological behavior (Image by CHEN Chunying et al.)
/Public Release. This material from the originating organization/author(s) might be of the point-in-time nature, and edited for clarity, style and length. Mirage.News does not take institutional positions or sides, and all views, positions, and conclusions expressed herein are solely those of the author(s).View in full
here
.