This article is an excerpt from the research magazine "Tackling Global Issues vol.2 New Era of Radiation Therapy to Fight Cancer." Click here to see the table of contents.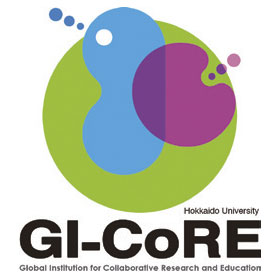 When Hokkaido University opened its Proton Beam Therapy Center in 2014, it simultaneously launched the Summer School for Medical Physics in order to provide young researchers and medical doctors with intensive lectures and hands-on practice in radiation physics.
The summer school, organized by the Global Station for Quantum Medical Science and Engineering (GSQ) within the Global Institution for Collaborative Research and Education (GI-CoRE), invites internationally renowned professors from Stanford University, who are also members of the GSQ, to cover many of the fields falling under the umbrella of medical physics, including particle beam therapy, radiomics, and real-time tumor-tracking technology. The program also includes topics such as big data and deep learning, as well as practical trainings in treatment planning and quality assurance in proton therapy. This annual event has drawn global attention welcoming participants from throughout Asia, Europe, and North America.
In 2018, Hokkaido University's GSQ took a step forward in education by launching another program: the Summer School for Radiation Biology. Another collaboration with experts from Stanford University, this course focuses on molecular biology and radiation biology of cancer cells. In addition to lectures, the program includes laboratory work to practice techniques such as detecting DNA damage following radiation treatment.
Since 2018, these summer programs have been made open to enthusiastic students from around the world as part of the Hokkaido Summer Institute (HSI), which features more than 100 courses in a large variety of academic disciplines. Through these programs, the university serves as an excellent platform for both students and experts from different backgrounds to meet and begin to develop collaborative ideas.
Furthermore, the success of the research activities at the GSQ led to the development of the Graduate School of Biomedical Science and Engineering, allowing the GSQ to bring its collaborative and interdisciplinary approaches to education. The graduate school aims to foster specialists who can apply the latest developments in science and engineering to medicine as well as medical physicists. Graduates will play indispensable roles at the forefront of radiation therapy. The graduate school started accepting both Master's course students and Ph.D. students in its Quantum Biomedical Science and Engineering Course and Molecular Biomedical Science and Engineering Course in 2017.
Photos from the Summer School for Medical Physics 2018 and the Summer School for Radiation Biology 2018.
Click here to see the table of contents.
/Public Release. The material in this public release comes from the originating organization and may be of a point-in-time nature, edited for clarity, style and length. View in full
here
.